Travelling is something that makes everyone exciting and happy. You might have desired outdoor camping & bonfire next to a river or in the trails of the jungle. Such desire becomes a reality in the land of Satkosia.
Looking at nature, trees, and birds, have you ever wondered how would these have come into being?
How would things have been when existence had not come under the control of man?
When the trees destined only to grow, not cut down?
How would the animals have roamed wherever they wanted?
Elephants could go anywhere they like without being an intruder or feeling unwanted?
All these thoughts and questions tend to be true in this beautiful land of Satkosia wildlife sanctuary. Satkosia wildlife sanctuary offers various areas of attraction. In this blog, let's understand how we can explore the entire sanctuary and enjoy the wilderness of it.
Introduction to Satkosia
Satkosia was established in 1976 covering the areas of Rayagada, Padmatola and Mahanadi. It is said that the total area is over 795 square k.m.
The name of Satkosia is derived from sat (seven) and Kosh (two miles). The total denoting 14 miles of George of beautiful Mahanadi river.
The headquarters of Satkosia wildlife sanctuary is located at Angul, Odisha. The entry to wildlife sanctuary is at Pampasara. That is 30 k.m. from Angul station.
Wildlife Attraction In Satkosia
If you're looking for an unforgettable wildlife experience, Satkosia is the place to go. Home to some of India's most exotic wildlife, Satkosia offers visitors a chance to observe stunning species of animals, birds, and reptiles in their natural habitat. From elephant safaris to bird watching, there are plenty of activities to keep you busy. So come and explore the beauty of Satkosia and all it has to offer!
1. Genetic and Ecological importance of Satkosia
We almost get very few chances to see wild animals through our naked eyes. But in Satkosia, the close-up view of some wild animals will give you a thrilling experience.
It has a substantial population of tigers, elephants, leopards, spotted deer, sambar, and Indian bison. It is also a natural habitat of two highly endangered freshwater crocodiles Ghariyal, and Magar.
Not only these, but you will also get a chance to see different species of turtles, amphibians, terrapins, mullahs, crabs, and many more.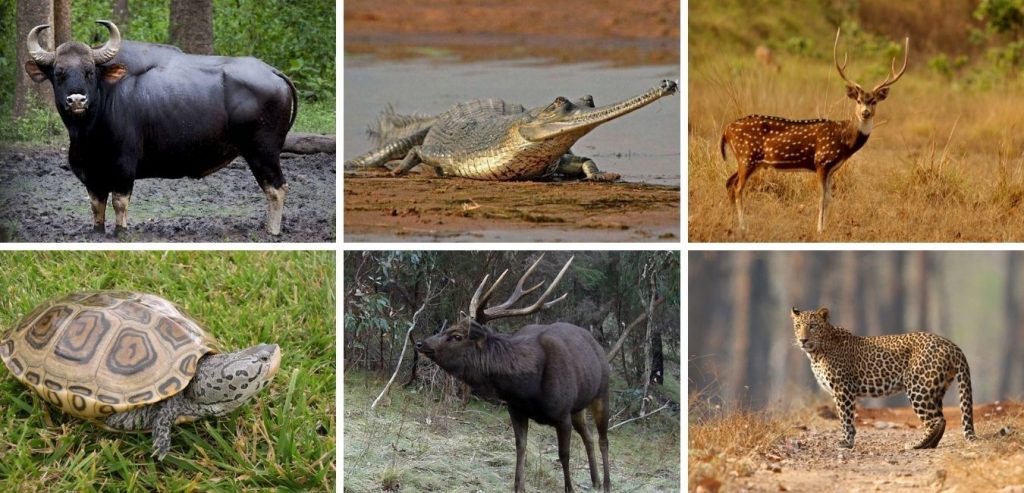 You will be surprised to know that Satkosia has 38 species of mammals and 332 birds, 4 species of amphibians and 183 fish species.
And if you are a plant lover or a researcher, then you will be pleased to see 400 species of plants, 126 varieties of trees, 99 shrubs, 125 herbs, and 51 climbers.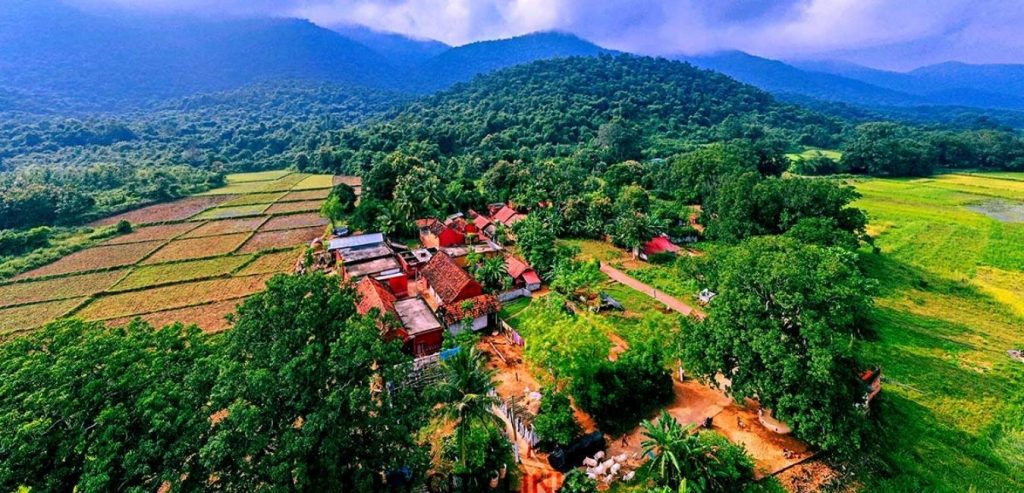 2. Satkosia Tiger Reserve
Satkosia tiger reserve is the main attraction and acts as a paradise for both animals and nature lovers. This area is surrounded by strong long trees, dense green forests, mighty rivers, & serenading fountains.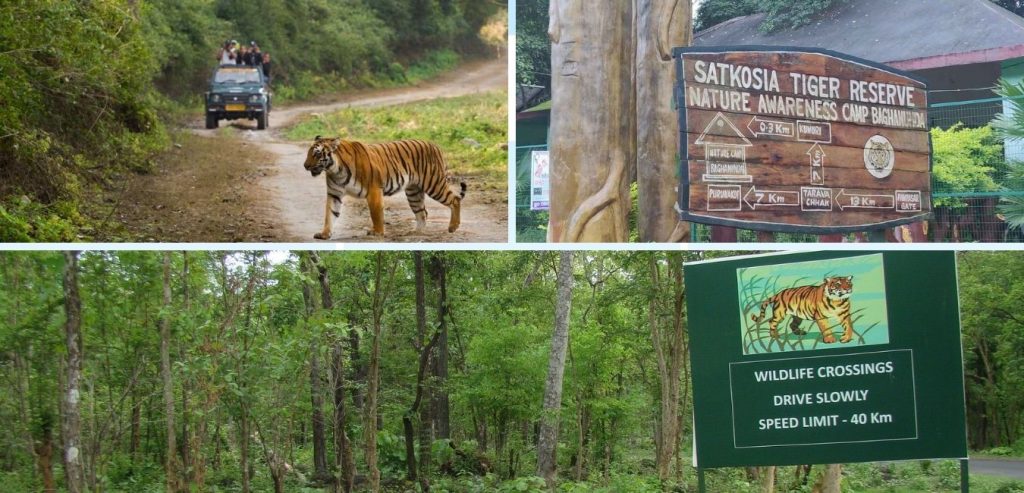 3. Satkosia Sand Resort
Another famous nature camp, Satkosia sand resort is located in Nayagarh, Badmul (Odisha). Satkosia Sand Resort has tents set up along the banks of river Mahanadi, making it unique from other nature camps.
Spending nights in tents will make you feel the wilderness of the dense and shady forest in your backyard. The sound of the river Mahanadi whispering and birds chirping will greet you in he morning. Satkosia sand resort is a paradise and receives positive feedback from its visitors.
The outdoor activity includes:
Canopy walk
Cycling
Boating
Birding
Jungle Trekking
Campfire
Folk dance
The Eco-resort type of tents:
3 luxurious AC Cottages and 4 Luxurious AC Swiss Cottages.
Tented Cottages on mountain slope facing the Satkosia Gorge.
Eco-campus has 12 luxurious Swiss Cotton Tents pitched on the Sandbar of River Mahanadi.
Accommodation (food is included)
Price/Night (excluding tax)
Swiss cotton tent (non AC)
Double bed
3000/- approx
AC Cottages on
mountain slopes
4000/- approx
AC Tents on
mountain slopes
3500/- approx
Non AC camping tents
2500/- approx
This is an estimation cost. Price may vary time to time.
Note* Entry Fee Rs. 40.00 /- Per Day, Per Person Will Be Charged Extra.
Policy for Children: Children aged 1 to 3 years old are eligible for free. For food and lodging, the charge for children over 4 years old would be INR 1000 (Pay at the destination).
Driver Accommodation: Maximum Rs. 750 for food and lodging (Pay at the destination).
4. Satkosia Nature Camps
Ecotourism and nature camps are set up at Tikarpada, Purunakot, Chhotkei, Tarava, Badmul and Baghamunda, where tourists can stay and be part of nature for as long as they want.
Tikarpada nature camp on the bank of river Mahanadi has tent accommodation with luxurious twin-bed & toilet facilities. Three-time food is also included in the package. An overnight stay at the camp near the riverbank is fascinating and unforgettable.
You can also avail home-like stay at Purunakot, Chhotkei, Tarava, and Baghamunda, where you will get a well-furnished twin-bedded cottage with boarding and dining facilities.
The nature camp at Badmul has another fan base, and it's one of my favourite camping spots. The outdoor activity here makes you feel like heaven. Read more about the Badmul nature camp here.
Adventure Activities In Satkosia
For those looking to explore nature, Satkosia is the perfect destination. With its spectacular wildlife, forests, and rivers, this place provides the perfect set-up for your next adventure. Here, you can take part in a variety of activities like wildlife safaris, canoeing, rock climbing, and Rappelling. So, if you're looking for an unforgettable experience, come explore Satkosia and get ready to have some fun!
The Eco-Development Committee and the ecotourism group of Satkosia Tiger Reserve provide various camping activities.
1. Jungle trekking
Apart from staying comfortably, you can participate in various outdoor activities. You can go trekking guided by trained officials and discover the wilderness through nature trails.
2. Boating
You can enjoy a boat ride with a view of the majestic Gorge, towering mountains on both sides, and witness local and migratory birds chirping beside the river.
You can also see crocodile species such as Ghadials or Magars basking on either side of the riverbanks.
If you are a nature enthusiast, you can explore the local villages to enjoy the pastoral beauty. You can also interact with local communities to know their history, culture, way of living, and traditional wisdom about the forest.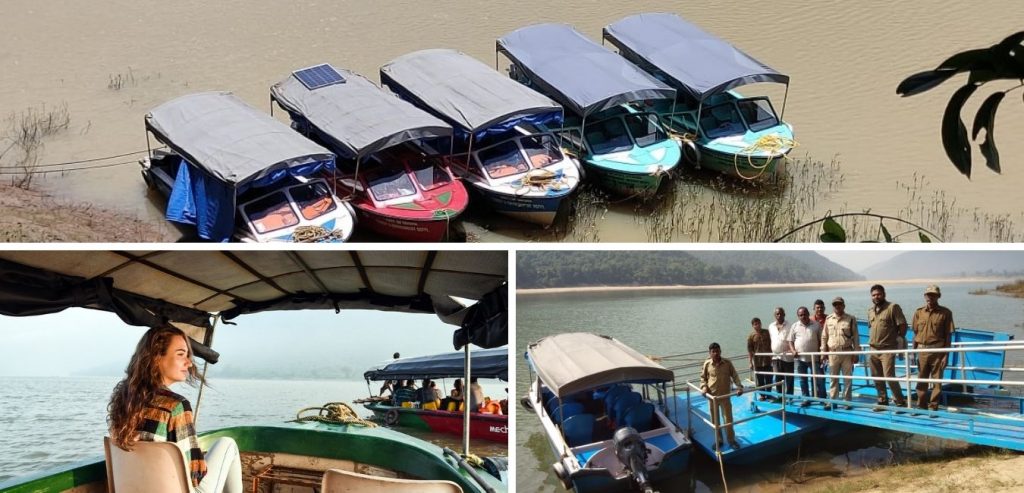 Accommodation & Transfer In Satkosia
You can book nature camps throughout the year at the reserve's headquarters in Angul or on its official website at www.odishaecoturism.com. It is always better to book your stay online for confirmation.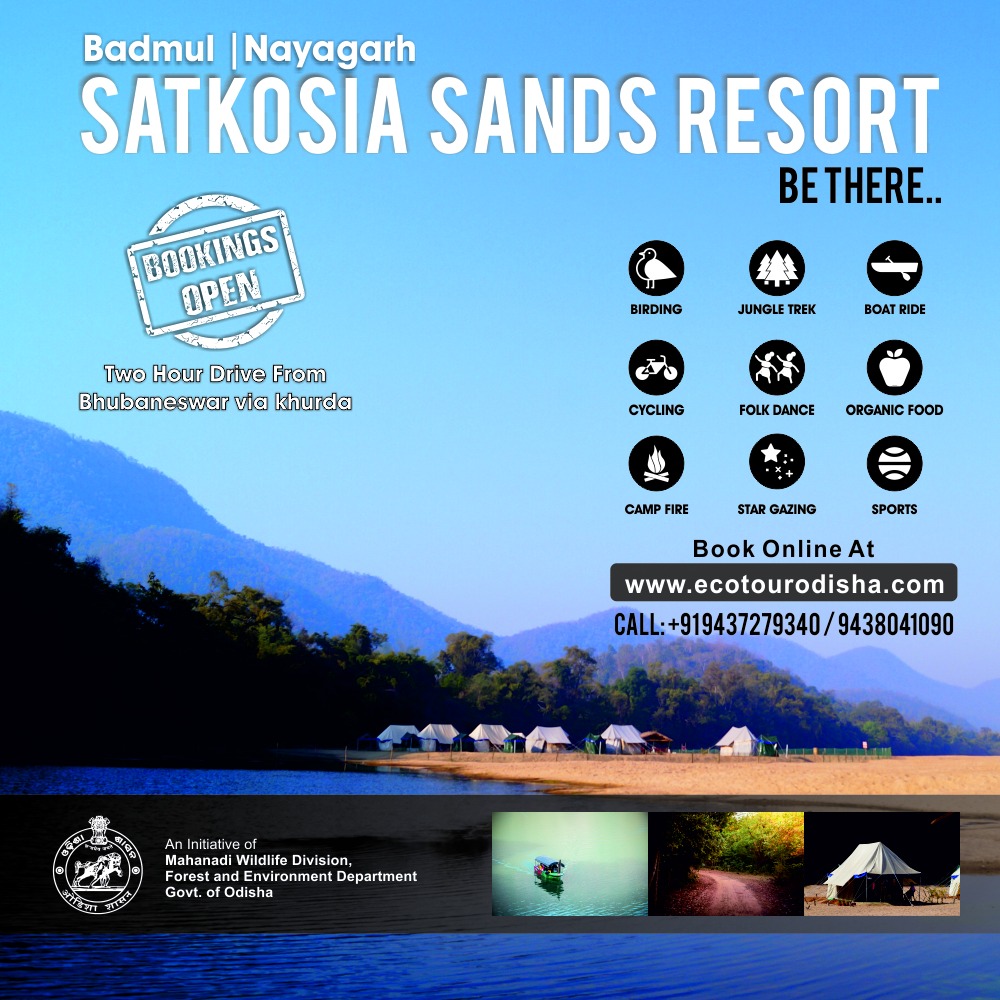 1. Best time to visit Satkosia
While Nature has its unique charm in each season, the best time to visit Satkosia is in winter.
Especially from October to February, when the temperature remains between 15 to 22 degrees Celsius, the hilly landscape offers maximum greenery.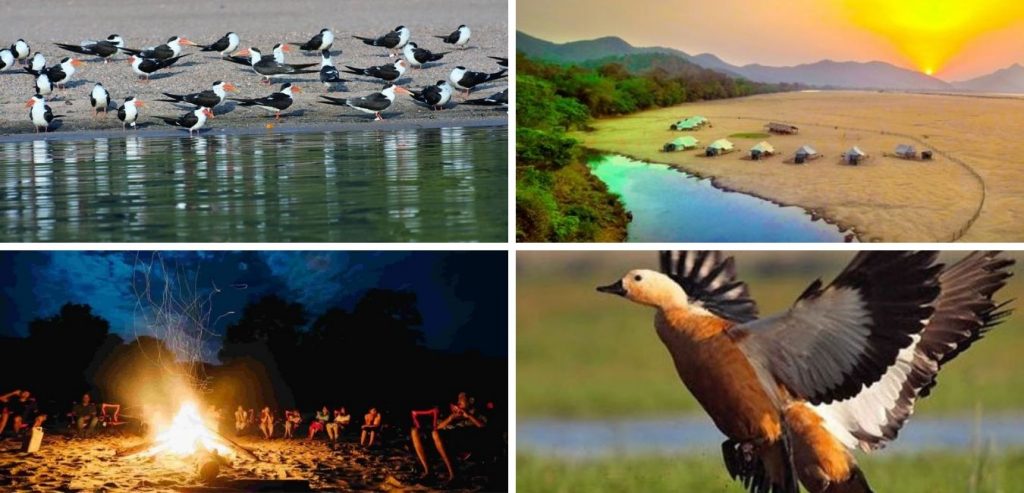 2. How to reach Satkosia?
Satkosia wildlife sanctuary is 190 k.m far from Bhubaneswar, the capital of Odisha. You can travel by road or rail to Angul from Bhubaneswar.
Once you reach Angul, head towards Pampasara. Pampasara is 30 k.m. away from Angul, and it is the main entry point to Satkosia wildlife sanctuary.
Conclusion
In conclusion, Satkosia wildlife sanctuary offers something for everybody. Families can relax and create a union between themselves and nature. Wildlife enthusiasts and bird watchers can explore the wilderness.
In Satkosia, nature dances with the universe in divine harmony, precipitating air and energy reflecting a green-tinted dynamism.
The result is studded with breathtaking beauties, mountains, waterfalls, creeks, caves, and fountains.
Frequently asked question
How is the area of Satkosia?
Biogeographically, the northern area of Mahanadi touches Garhjat hill and, the southern comes under the Eastern ghats. This region is a meeting point of the Chota Nagpur plateau and the Eastern ghats biotic province.
What is its latitude?
The tiger reserve border is located at 20 degrees 23 minutes 40 seconds north and 20 degrees 45 minutes 36 seconds south latitudes.
What is its longitude?
84 degrees 32 seconds 35 seconds East and 85 degrees 5 minutes 24 seconds East longitudes.
What is the vegetation climate?
The vegetation of Satkosia wildlife sanctuary comprises tropical moist deciduous forests and moist peninsula low-level sal trees.
Is there any camping facility for students?
Campaign facilities are also available for school and college students for awareness education.
In addition to that, a zoo is available to educate and learn about crocodile species.
Which is the best nature camp?
Almost all the nature camps are beautiful and unique. It depends from person to person. But I would suggest you look for Tikarpada or Badmul camp.
What are some other places similar to Satkosia?
There are several tourist places to visit in Odisha, however I would recommend one place is Chilika lake.