The Chandaka Damapara wildlife sanctuary was born out of a desire to preserve the forests and the life forms it sustains.
Forest is not just home to animals and birds. It also provides them food, water, and air and thus is an integral part of their lives. They owe their very existence to the forest.
This sanctuary was previously part of the enormous eastern ghat forest and the central Indian elephant range, known for its large elephant population. It is now squeezed and isolated to suit the demands of expanding urbanisation.
There was a time when the world was full of the forest. These forests were home to various animals, birds, plants, and humans. But then the man started destroying the woods, building houses for himself, and making cities displacing animals and birds in the process.
The story of Bhubaneswar, the capital city of Odisha, is no different. Once full of trees, animals, birds, and flowers. It is now a concrete jungle. The town is expanding with each passing day, and the forests are shrinking. Animals and birds are vanishing, and the ecological balance is upset.
A sanctuary was discovered to solve this grave problem comprising forested areas of the Cuttack and Khorda districts in 1982. And the sanctuary was named Chandaka wildlife sanctuary.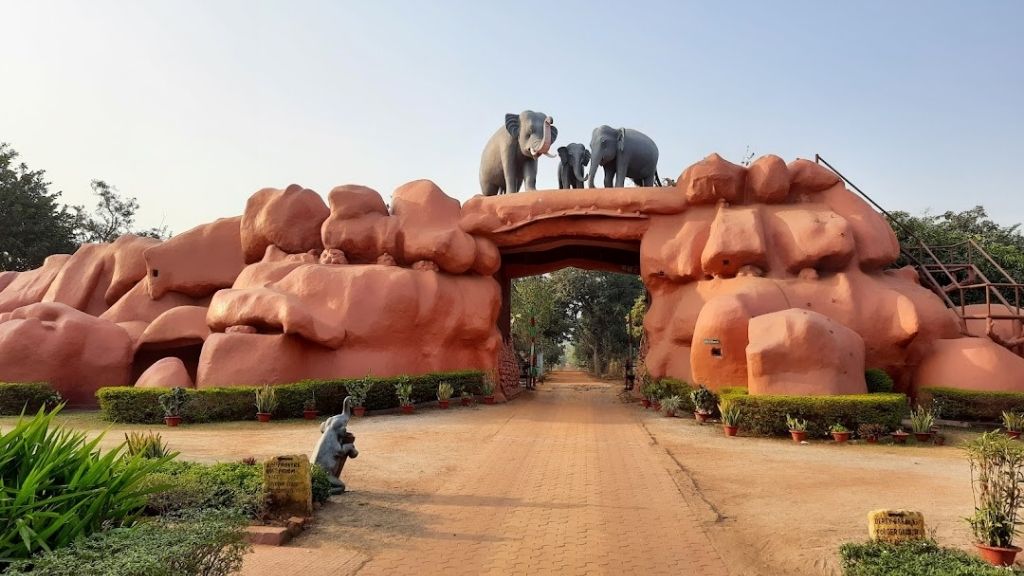 Where is Chandaka wildlife sanctuary?
This forest is barely 20 kilometres away from the city of Bhubaneswar. It covers an area of 193.39 square kilometres. This sanctuary is spread out on either side of the old Grand Trunk Road built during the reign of Sher Shah Suri in the 16th century.
On one side of the road is a Chandaka Damapara forest spread over 178 square kilometres. On the other side is a 19 square kilometre Bharatpur forest (the lungs of Bhubaneswar) just on the outskirts of Bhubaneswar.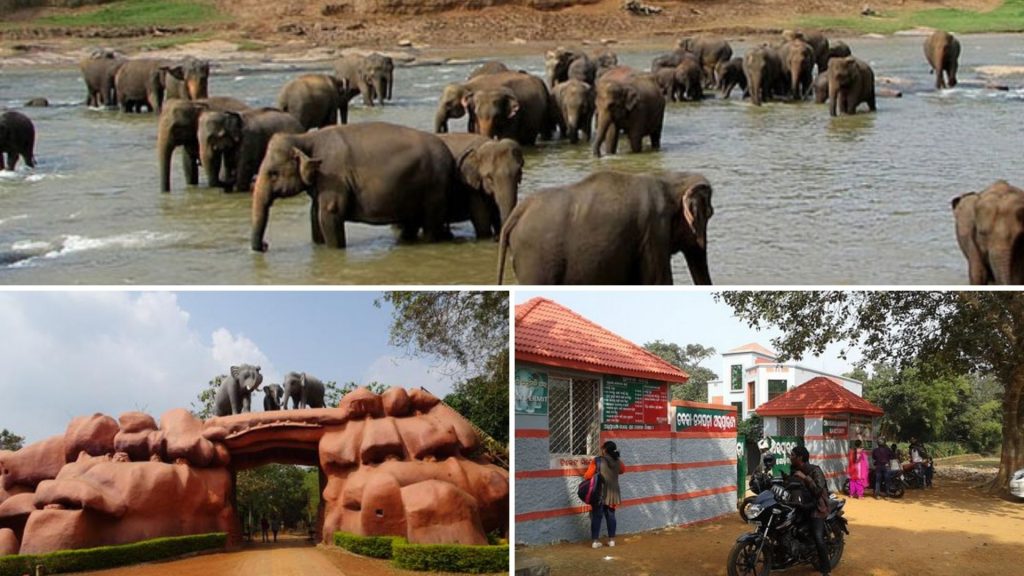 Chandaka was once just a coastal Sal Forest, but today it has trees and plants of numerous species – fruit-bearing trees, flower plants, and roots of all kinds.
Plants and Trees in Chandaka
Medicinal plants found here are Kochila, Kalicha, baidanka, Guduchi, Satabari, kumbhi, and Kurchi. The Kangada plant seen here is not found in any other forest in Odisha.
The plentiful availability of Kumbhi, Bora, Osto, and Lajakuli is a significant attraction for elephants. The sanctuary provides a safe and secure habitat for these elephants.
The sanctuary is dotted with several lakes and full of their favourite foods. They roam freely in the jungles without fear of conflict or attack.
Animals and Birds of Chandaka
However, the Sanctuary set up for Elephants is home to many other creatures, too, such as spotted deer, pangolins, ratel, porcupines, a wide variety of reptiles and snakes and peacocks.
The numerous water bodies inside the forest quench the thirst of the elephants and deer and become a paradise for migratory birds in winter.
Flora & Fauna of Chandaka
Butterflies of various colours fly around these forests in the monsoons. This sanctuary is home to an incredible 700 varieties of flora and 300 kinds of fauna.
Once on the verge of extinction, these forests are now resplendent again with a thick layer of greenery after the formation of the sanctuary. Home to many endangered species of animals and birds, it has become a treasure house of biodiversity.
As per a recent count, eight to ten elephants are roaming inside the forest, which indicates its productivity potential.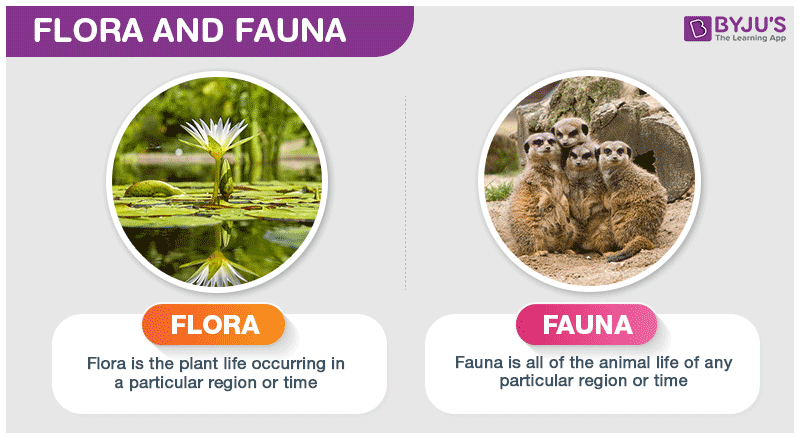 Prevention of dampara wildlife sanctuary
Efforts are on to make the sanctuary more valuable than it already is. Trees are being planted at various places inside the forest. Grasslands are being developed for herbivorous animals like deer.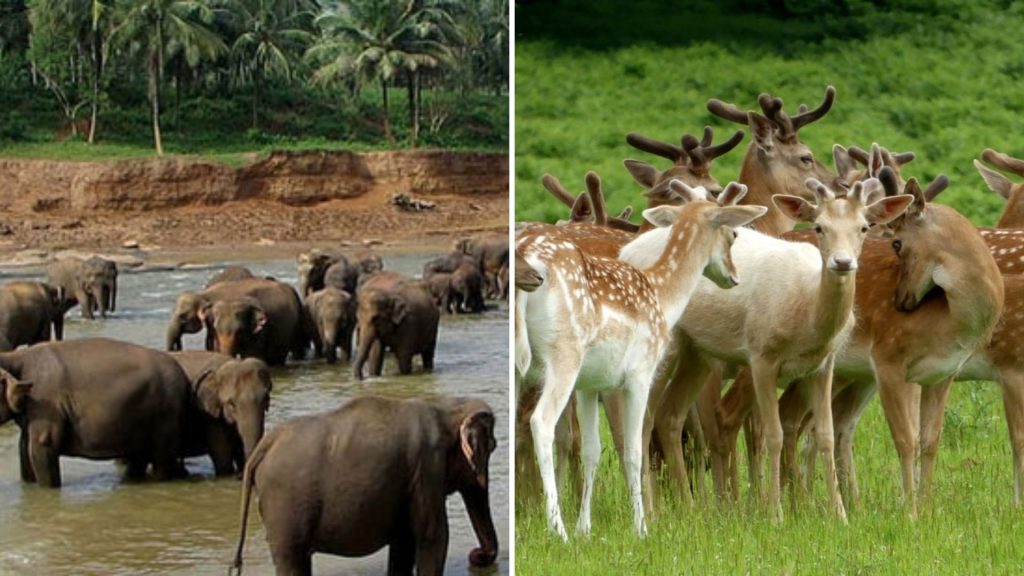 A watchtower has been erected to keep an eye on the movement of the animals and local people in various parts of the sanctuary.
Villages living within the sanctuary limits are warned about the movement of the elephants well in advance.
This has significantly reduced the potential of man-elephant conflict. Poaching has now truly become a thing of the past. This, in turn, has led to an increase in the number of animals in the forest.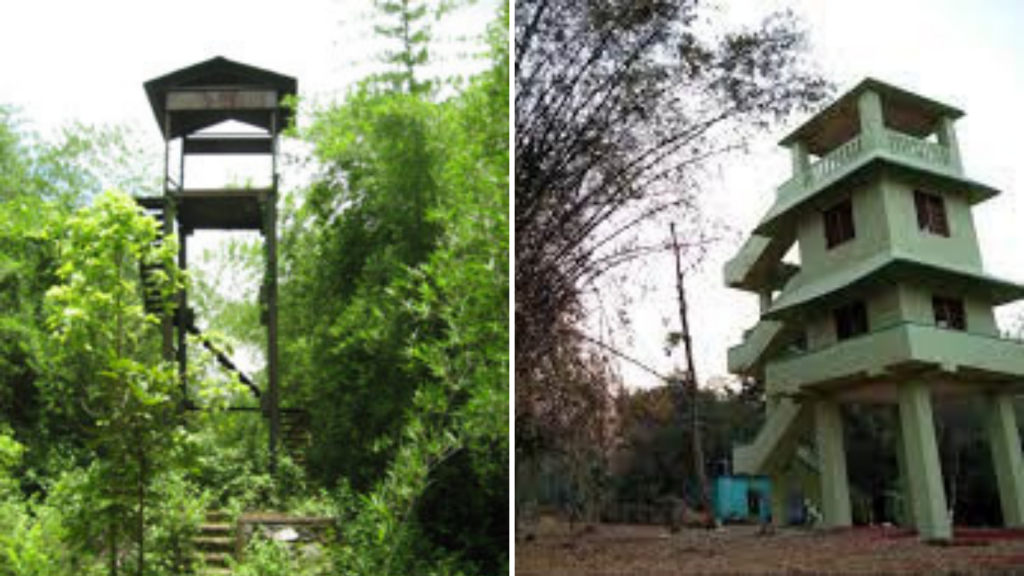 Major Attraction in Chandaka Wildlife Sanctuary
Arrangements have been made to bring human beings back into the lap of nature. Environment-friendly battery-operated vehicles have been pressed into service to enable people to savour the sanctuary's natural beauty.
Animal lovers, tourists, and researchers can partake in the breathtaking beauty and see the animals at places like Galera, Ambilo, Gudibari, and Matun inside the sanctuary.
Remains of an ancient fort built during the reign of Anantavarman Chodaganga from 1078 to 1147 A.D are located at Judangagada and Aualigada within the sanctuary limits.
A secret tunnel connecting the place to the Lingaraj temple built during the same period is found at Chudangagada.
A dark bungalow and bamboo houses have been constructed at Jhumka and Deras dam, inside the sanctuary for tourists to spend time with its nature.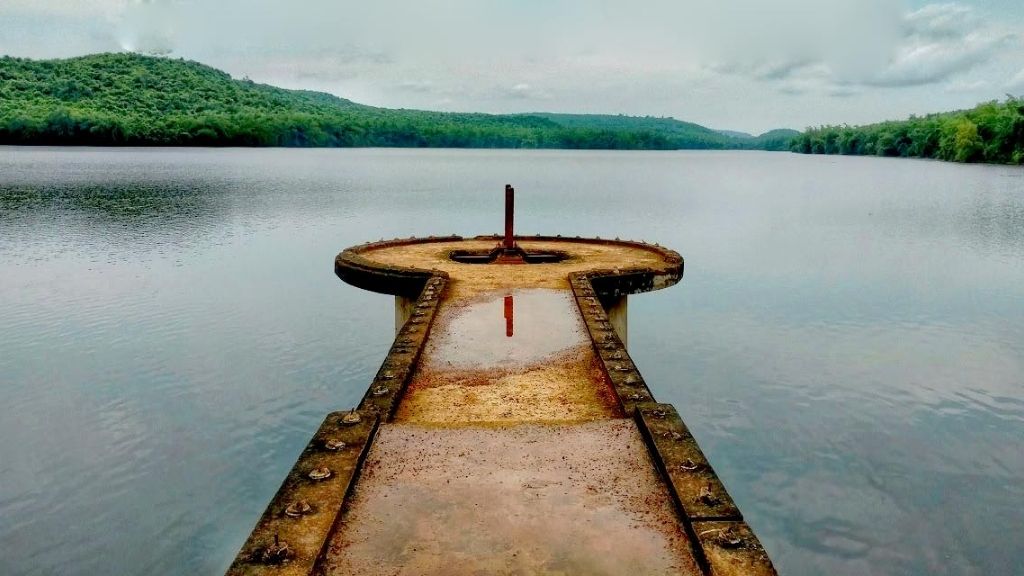 A training centre for adventure sports like rock-climbing, rappelling, and river crossing has been set up at Dampara to make this sanctuary more attractive for tourists and make them more aware of its importance.
Jungle Safari enables people to listen to the bewitching chirping of birds and enjoy nature in all its glory.
Accommodation & How to reach Chandaka nature resort?
The sanctuary lies close to the state capital Bhubaneswar and is well served by roads. Godibari, the main entrance gate of the sanctuary, is about 20 kilometres from Bhubaneswar railway station and 16 kilometres from the airport.
Tourists can avail accommodation at luxurious hotels in Bhubaneswar or the forest rest houses built in Godibari, Deras, and Dampara. Chandaka Wildlife Sanctuary visiting time is from 10 a.m. to 5 p.m.
Conclusion
This sanctuary which has saved itself from the ravages of urbanization and emerged as home to hundreds of species of animals and birds is an excellent example of conservation.
It also serves as a warning bell for the modern man who has forgotten his roots. The world is crucially dependent on environmental equilibrium.
We are born out of nature – it is our mother. Therefore, it is our responsibility to take care of it, preserve it, conserve it, and make it a better place for all living beings.