The Maldives is a beautiful tropical destination that's just right for newlyweds wanting to have a romantic and relaxing vacation. The place boasts of clear and sparkling waters, pristine white sand beaches, and opulent overwater bungalows that are sure to delight any couple. It's no wonder that many people choose the Maldives for their romantic escape. However, with so many amazing options to choose from, planning the perfect Maldives honeymoon can be quite overwhelming. That's why we've compiled a list of the top 12 Maldives honeymoon package for 7 days.
From private island resorts to adventurous excursions, these packages offer something for every couple looking to make unforgettable memories in the Maldives. Prepare to experience this island nation's spectacular beauty and elegance when you book the ideal honeymoon package for you and your sweetheart.
A Dive into the Breathtaking Beauty of Toddoo Island
Diverse activities, including beach excursions, sightseeing, and the opportunity to visit a fruit farm and sample exotic fruits, are all included in this all-inclusive itinerary. You'll also enjoy carefree luxury on the beach and have the opportunity to catch the biggest tuna on an open ocean boat.
The highlight of the program is the paradise diving on Toddoo and Rasdoo islands, where you can explore the underwater world and encounter fascinating sea creatures. The adventure lasts for 9 days and costs $1,225, with a $250 downpayment required to reserve your spot. With only 6 out of 10 seats left, act fast to join this unforgettable trip.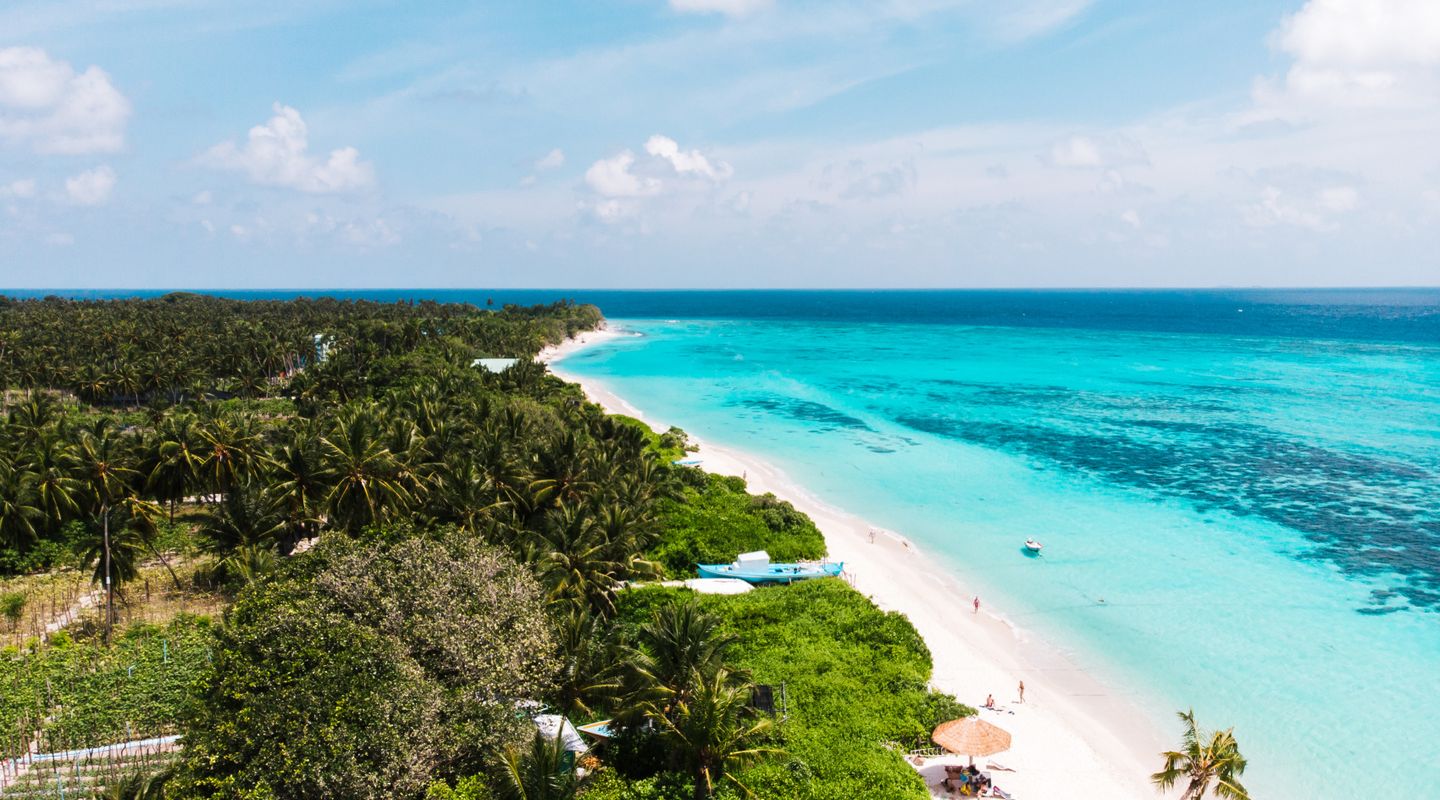 Exploring Paradise with a Yoga Tour in the Maldives
With daily yoga practices, breathing techniques, and love meditation in the company of like-minded people, this retreat promises to provide a calm and balanced mind, complete relaxation at all levels, and relief from stress. The Maldives' beautiful blue lagoons, snow-white sand, and colourful home reef with fish and snorkelling offer the perfect environment for this experience. In addition to daily yoga practices, there will be excursions to spits, reefs for swimming with turtles, manta rays, and sharks.
The adventure lasts for 11 days, with 6 out of 10 seats left at a cost of $1,550. A downpayment of $775 will reserve your spot for this unforgettable wellness and fitness experience. So come and enjoy the cleanest air, beautiful scenery, and complete relaxation, and leave feeling refreshed, tanned, and happy.
Also read: 10-Day Vietnam Tour Packages: From North to South, Explore the Hidden Gems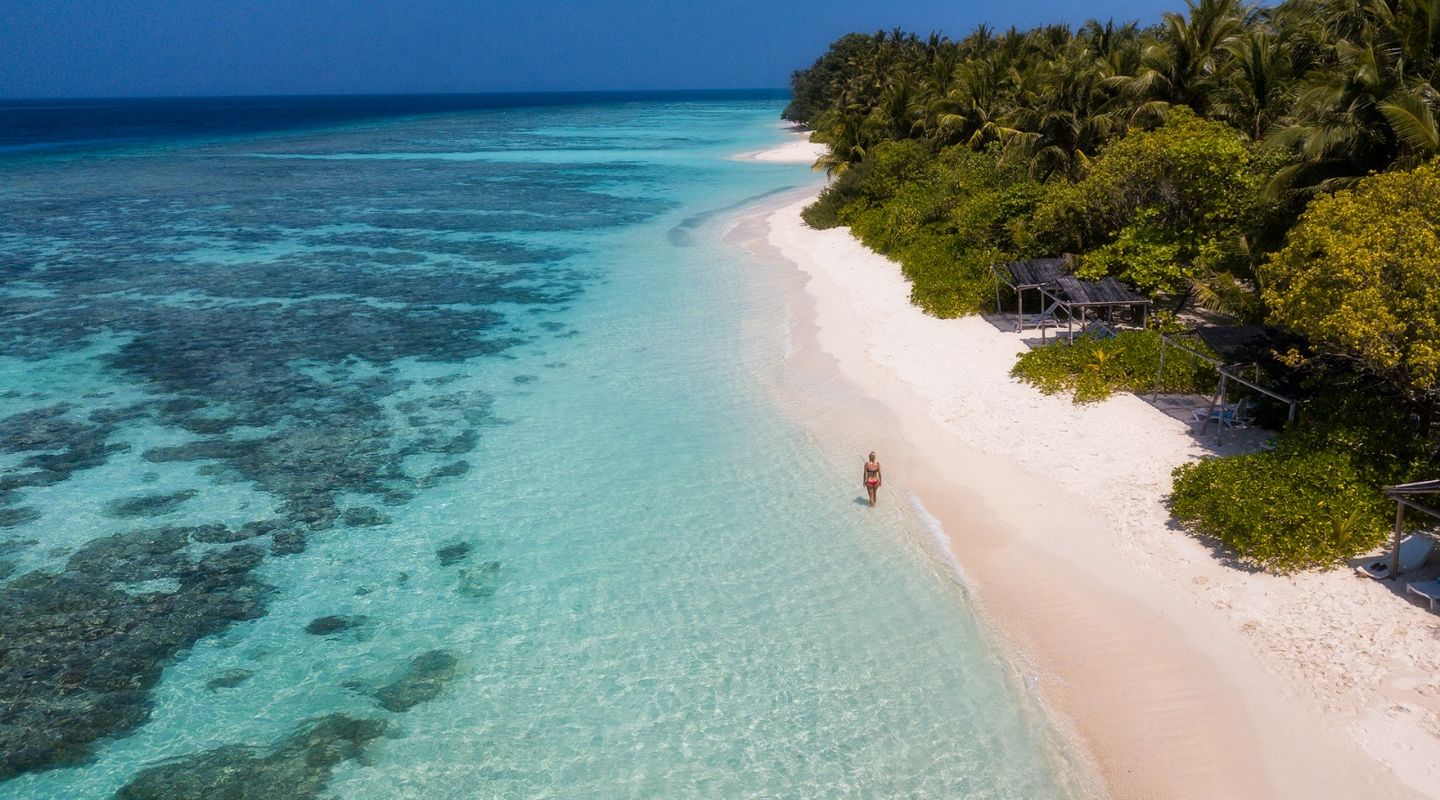 Unforgettable Adventures in the Maldives
This active tour is perfect for anyone who wants to experience the local culture, go on water activities, and enjoy the beautiful tropical nature of the Maldives. The tour includes swimming with sharks, rays, dolphins, and exploring the underwater reef with its diverse marine life through snorkelling with manta rays and whale sharks. In addition, you can also enjoy SUP surfing, visit a resort island, and relax at the hotel's SPA and rooftop pool.
The adventure lasts for 10 days, with 7 out of 10 seats left at a cost of $1,406. A downpayment of $307 will reserve your spot for this unforgettable adventure. So don't miss this opportunity to experience the local flavour in a small group, at an affordable price.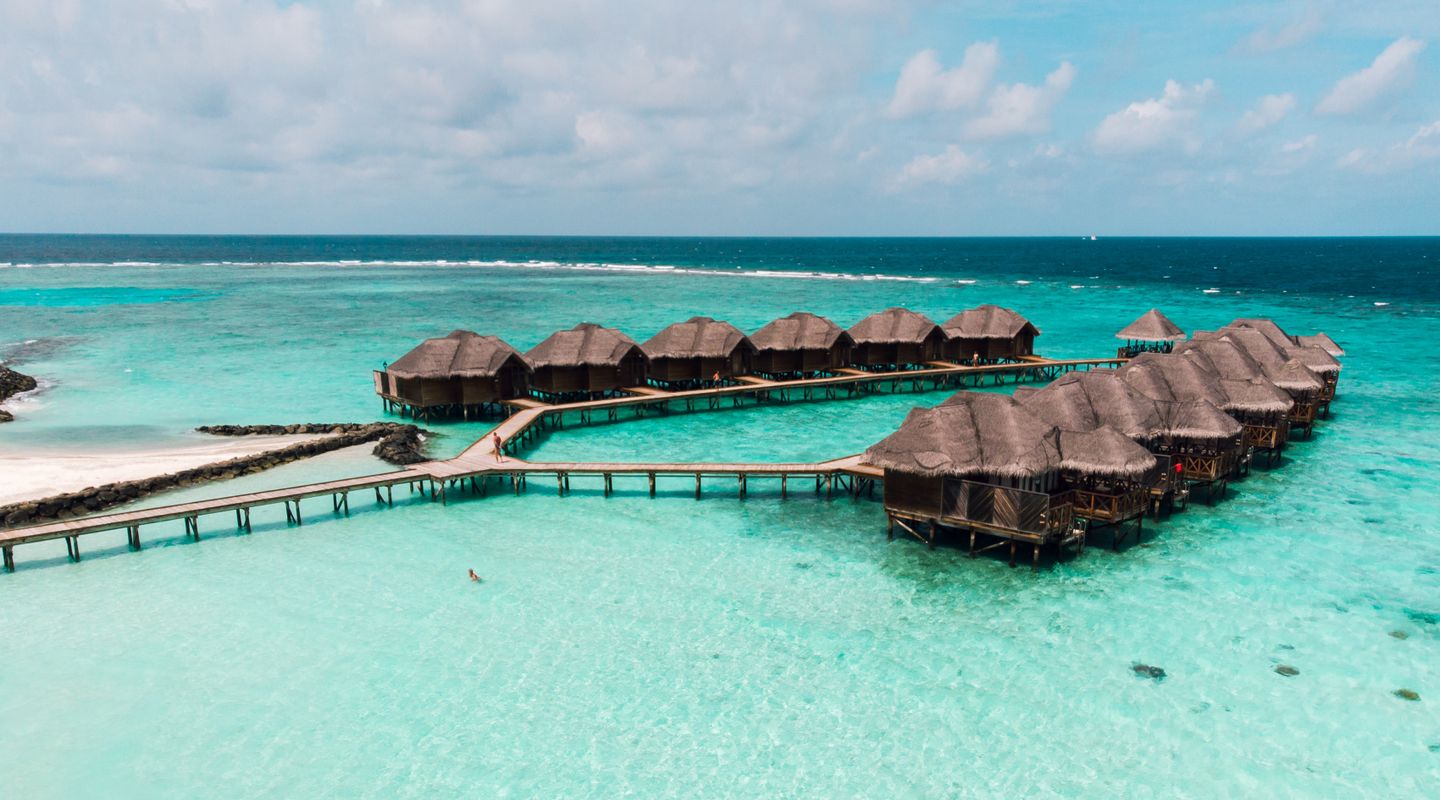 The Ultimate Maldives Fitness Photo Tour
The active fitness photo tour to the Maldives is the perfect getaway for those looking to combine fitness and adventure with stunning photography opportunities. With morning fitness training and sunset aqua aerobics, you'll get in a good workout while enjoying the beautiful Maldives scenery.
You'll also have the chance to learn about local life, go on excursions to uninhabited islands, swim with manta rays, and even capture the beauty of the Maldives from above with drone photography. Snorkelling and an evening Maldives dance show are also included in the package. Don't miss out on this unique opportunity to explore the Maldives while improving your fitness and photography skills! Book Now
Also read: Add These 10 Philippines Solo Travel Package in your Bucket List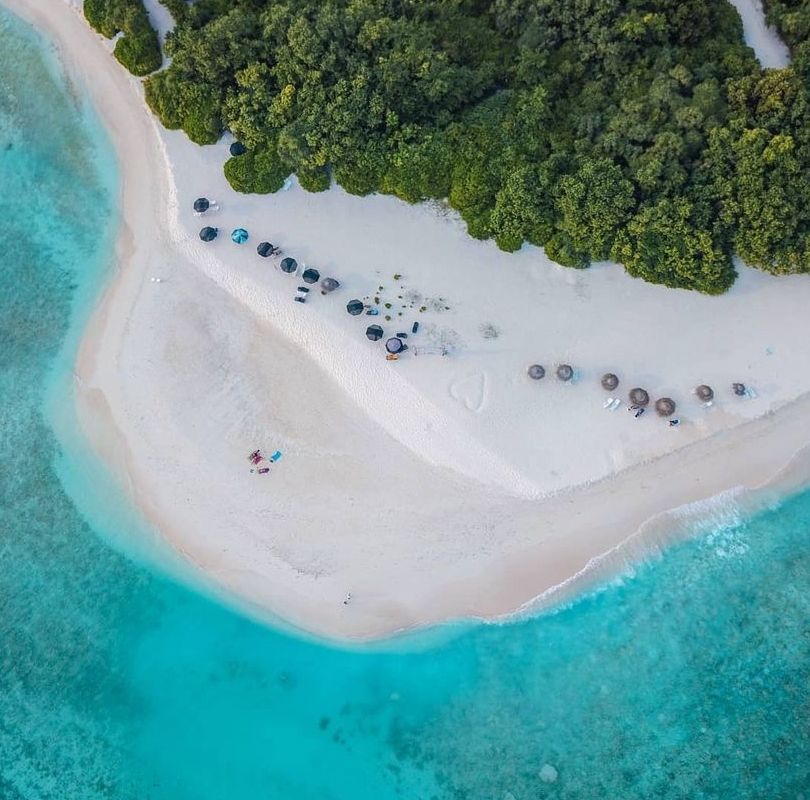 Dreamy Girls' Getaway: Celebrate in the Maldives
Certainly! A special opportunity for women to get together and engage in a variety of activities targeted at enhancing their physical and emotional well-being is provided by this bachelorette party cruise to the Maldives. The tour includes a variety of practices such as yoga, massage, and sexology consultations, all aimed at helping participants recharge and gain useful knowledge and skills.
The journey also offers many possibilities to see the Maldives' unspoiled natural beauty, including seeing marine creatures like turtles, manta rays, and other fish. Participants will also have the chance to train in men's massage, Access bars, and other interesting activities to enhance their experience.
The tour (Maldives honeymoon package for 7 days) provides a wonderful hotel, delicious food and fruits, and exciting excursions to swim with manta rays and visit a deserted island, among other activities. This is a fantastic chance for ladies to get to know one another, relax, and rejuvenate in one of the most breathtaking settings on earth. Book this package now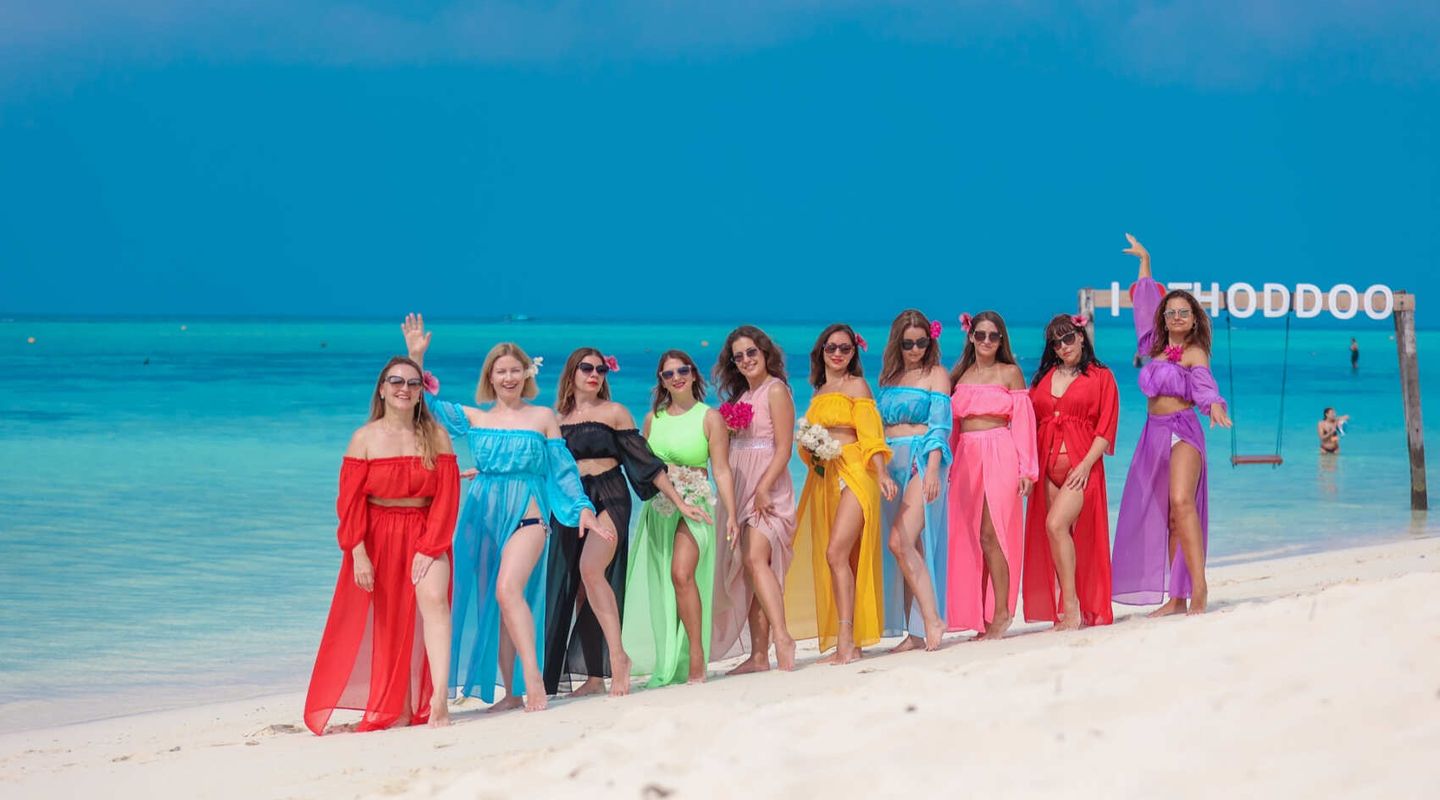 Exploring the Depths of the Maldives with Freediving
Experience the beauty of coral islands and the underwater world with large fish, unusual inhabitants, and majestic landscapes. Accompanied by a certified coach and photographer/videographer, learn the basic techniques and how to hold your breath effectively, swim and dive confidently with a snorkel and mask.
Enjoy different types of yoga, pranayamas, and meditations every day. Experience island tours, local culture, snorkelling on the coral reef, sunbathing, and exploring on foot or bike.
Also, enjoy excursions like diving, deep sea fishing, and a trip to a SPA resort. Don't miss out on the opportunity to swim with whale sharks and manta rays, and enjoy campfires on the beach, swimming with glowing plankton, coconut workshops, photoshoots, underwater photography, and socialising in the evening. Check out this package here.
Also read: Malaysia holiday packages: Unseen Beauty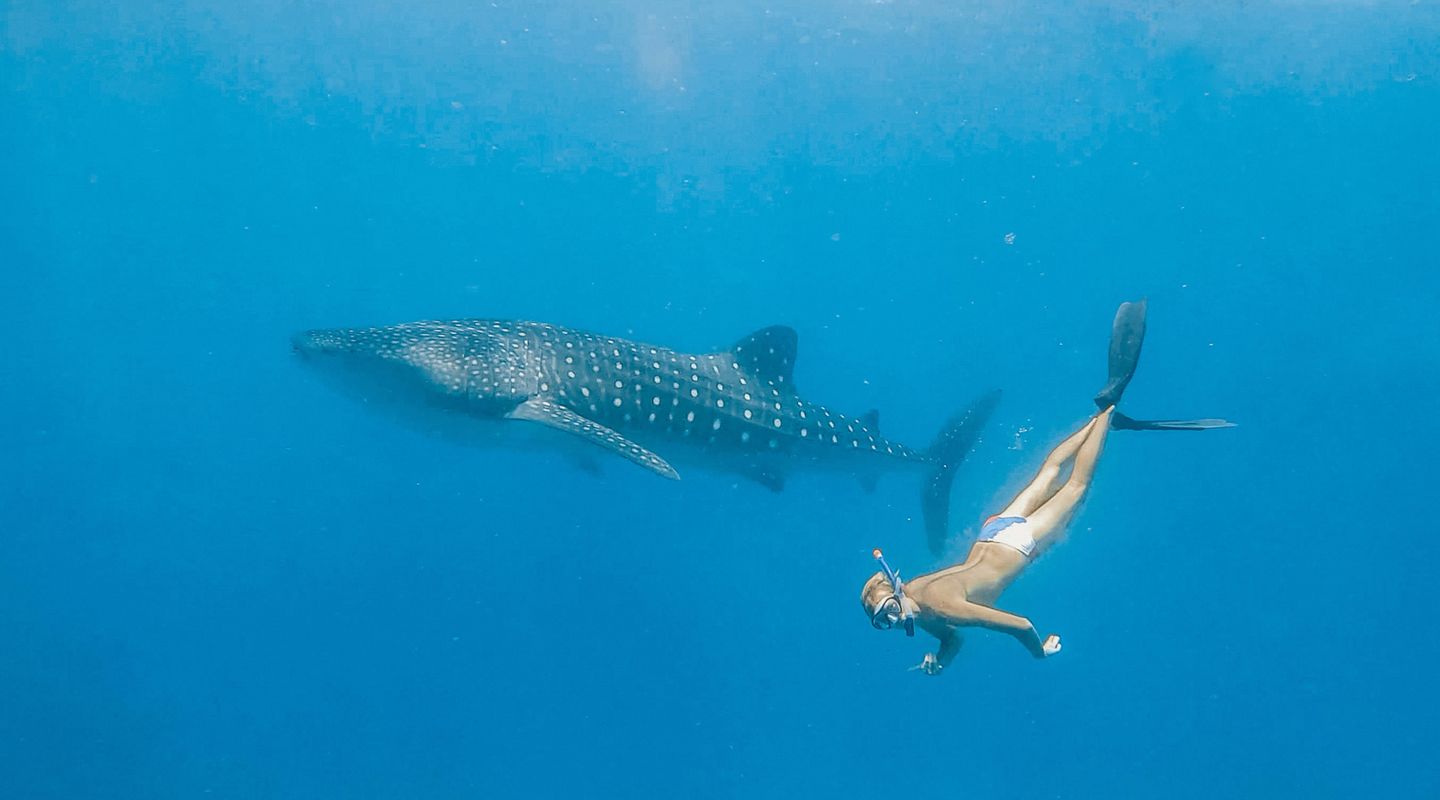 Escape to the Maldives: 4 Days and 3 Nights of Paradise
It is open to solo travellers, families, and beach lovers, and includes various water sports and activities that showcase the unique essence of the Maldives. Over the course of 4 days, the vacation will include activities like snorkeling, scuba diving, and jet skiing.
The option to tour the archipelago, unwind on the beaches, and engage in a variety of water activities will also be available to participants. The cost of the package is $1,889 and a downpayment is required to reserve a spot. There are currently 8 out of 12 seats left.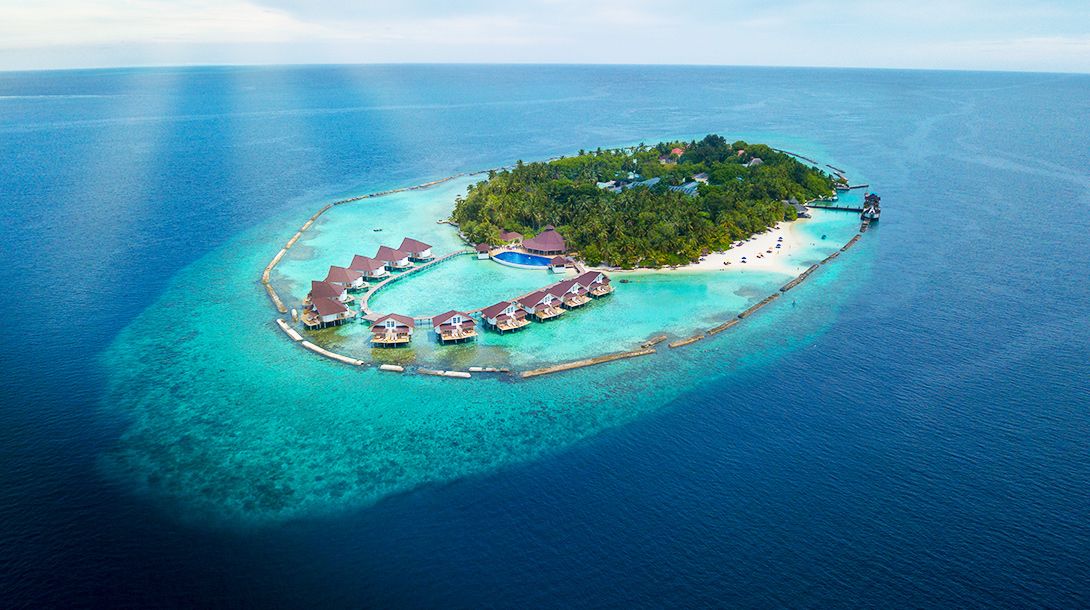 Unlock the Accessible Wonders of Maldives
This tour is aimed at proving that the Maldives is an accessible destination for every traveller. It includes several exciting activities such as diving, visiting an uninhabited island, night fishing, snorkelling in beautiful places, and the highlight of the tour, swimming with whale sharks. The package also includes a speedboat transfer from the airport, accommodation in a double room, and meals consisting of breakfast, lunch, and dinner.
In addition, the tour provides medical insurance with COVID insurance coverage, which is a great benefit in the current circumstances. There are 10 seats available, and the trip lasts for 8 days. A down payment of $1,400 must be made in order to secure a place on the trip, which has a $1,400 price tag.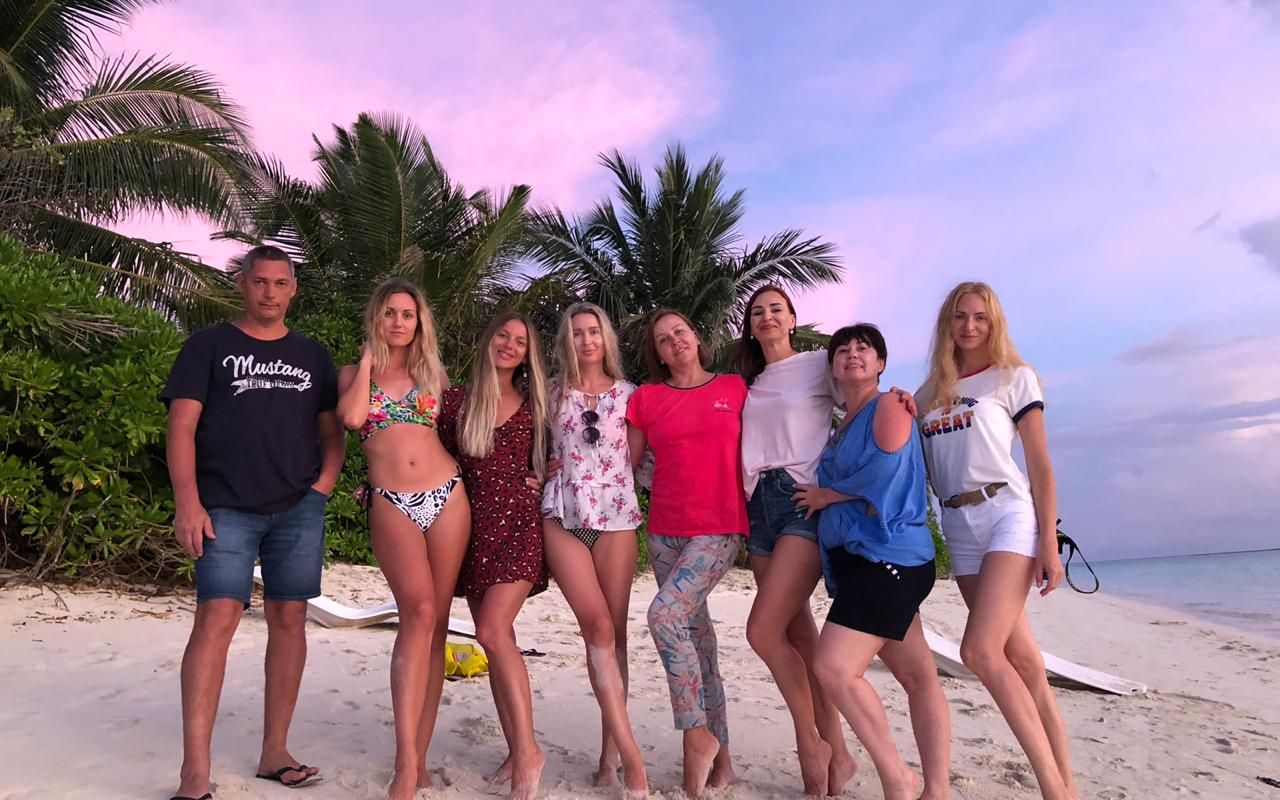 A Magical New Year's Eve Reboot in the Maldives
This tour – Maldives honeymoon package for 7 days is an ideal way to reboot and rejuvenate for the new year. You'll go to the lovely island of Tinadu, where you'll stay in a five-star hotel on the water's edge, awaken to the sound of the waves, and take in the expansive ocean views from your suite.
You'll also participate in a body practice program to balance your body and soul, see lots of beautiful fish and aquatic life, swim with dolphins in their natural surroundings, and enjoy a picnic on a deserted island, taking stunning photos on the sandbar.
Moreover, you'll practise yoga on a panoramic terrace overlooking the ocean, and the tour will take you to the best locations on Tinadu Island, known for its stunning white bikini beach with an elongated coastline and a picturesque home reef. Every day, you'll have physical exercises, walks, and field trips according to the tour program. Checkout this package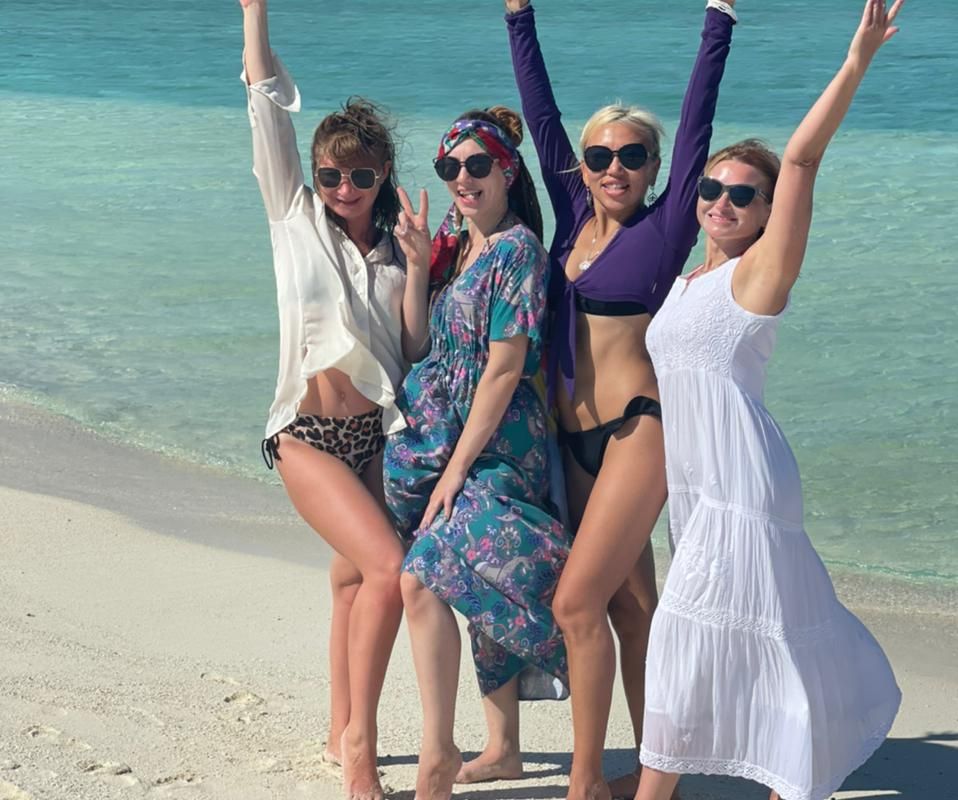 Make Lasting Memories with a Family Camp in the Maldives
This camp offers an exciting opportunity for families to explore the tropical island of Digura and its stunning surroundings. From beach and water workouts to visiting a deserted island and learning how to fish and cook local dishes, there's something for everyone to enjoy.
You'll have the chance to swim with exotic turtles, explore a real coral garden, and even witness the stunning ocean of stars (phytoplankton) up close. Plus, with comfortable accommodations and four delicious meals a day catered to your family's individual needs, you can relax and focus on making unforgettable memories with your loved ones.
Don't miss out on this incredible adventure – reserve your spot with a downpayment of just $244.50 today!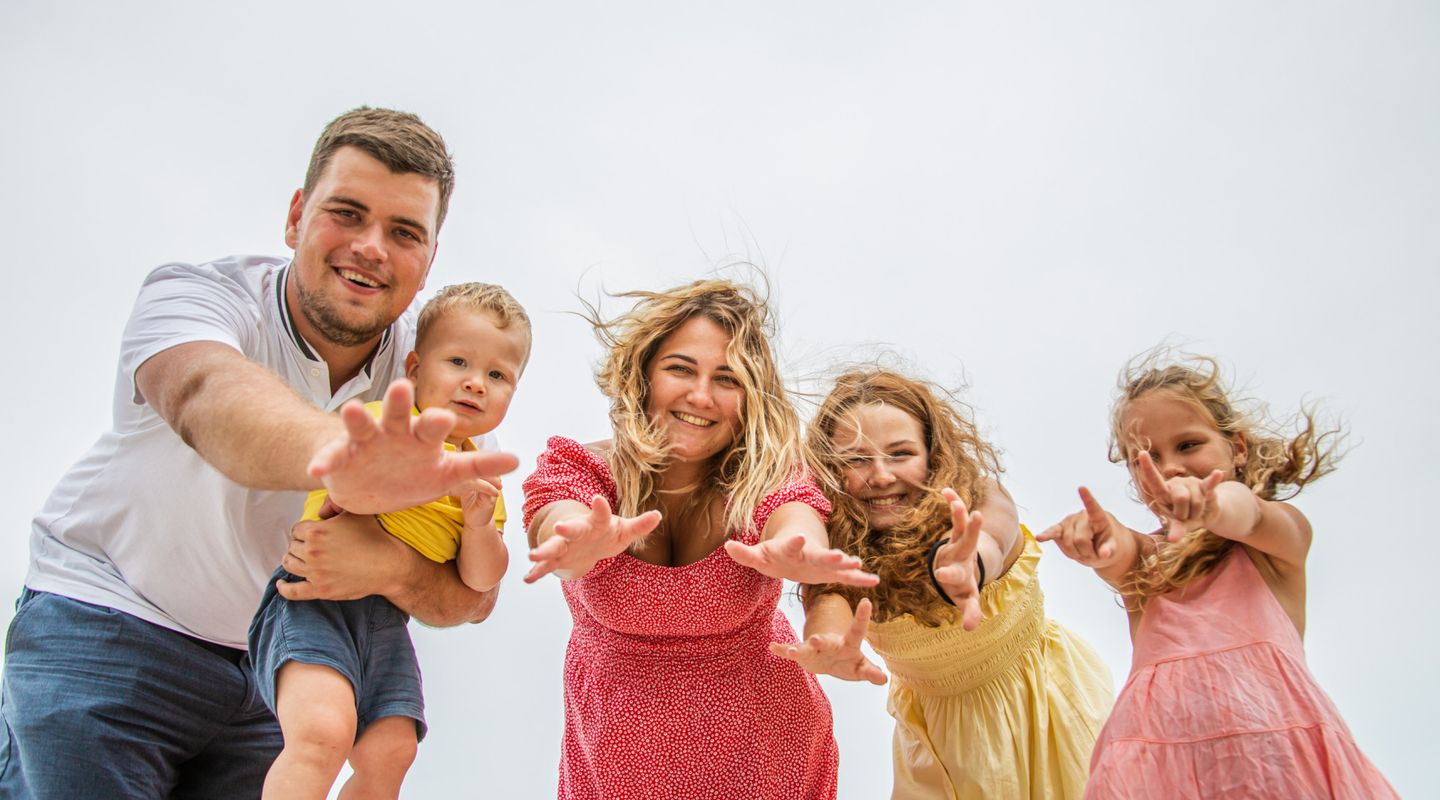 Unlock Your Dream Getaway: The Maldives
Imagine spending 10 days on a paradise island, surrounded by pristine nature and clear, warm waters of the Indian Ocean. The UNESCO-protected island is a non-touristy location with gorgeous vistas and joyful tranquility, making it the ideal spot to rest.
The tour includes excursions to wonderful places of beauty and strength, incredible sunsets and sunrises, wellness yoga and meditation classes, and comfortable villa accommodations. Additionally, you will have access to guided excursions that are conducted by locals who will show you the island's most fascinating locations.
The island tour and unlimited snorkelling are included in the tour price, allowing you to explore the island's underwater world. The dishes served during the tour are based on the freshest ocean fish, vegetables, and juicy tropical fruits, with a special menu available for vegetarians. Book this package now
Pure Bliss: A Relaxing and Refreshing Retreat To The Maldives
Maldives Comfort" package is designed to offer the best oceanfront reload. This vacation is ideal for people looking to get away from the cold of winter and experience the warmth and beauty of the Maldives since it includes daily yoga sessions and luxurious accommodations that are just 30 meters from the Indian Ocean.
In addition to daily yoga, our program includes exciting excursions such as swimming and diving with whale sharks, turtles, and giant Manta rays, exploring nearby islands (both inhabited and uninhabited), and even visiting an abandoned island-hotel. You'll also have the opportunity to experience traditional Maldivian culture and explore both terrestrial and underwater life.
Activities like kayaking, paddleboarding, wakeboarding, and fishing are also available. And that's not all – they've prepared plenty of games, gifts, and surprises to make your Maldives trip truly unforgettable. Join us for a trip filled with excitement that will leave you feeling rejuvenated, motivated, and relaxed. Book Now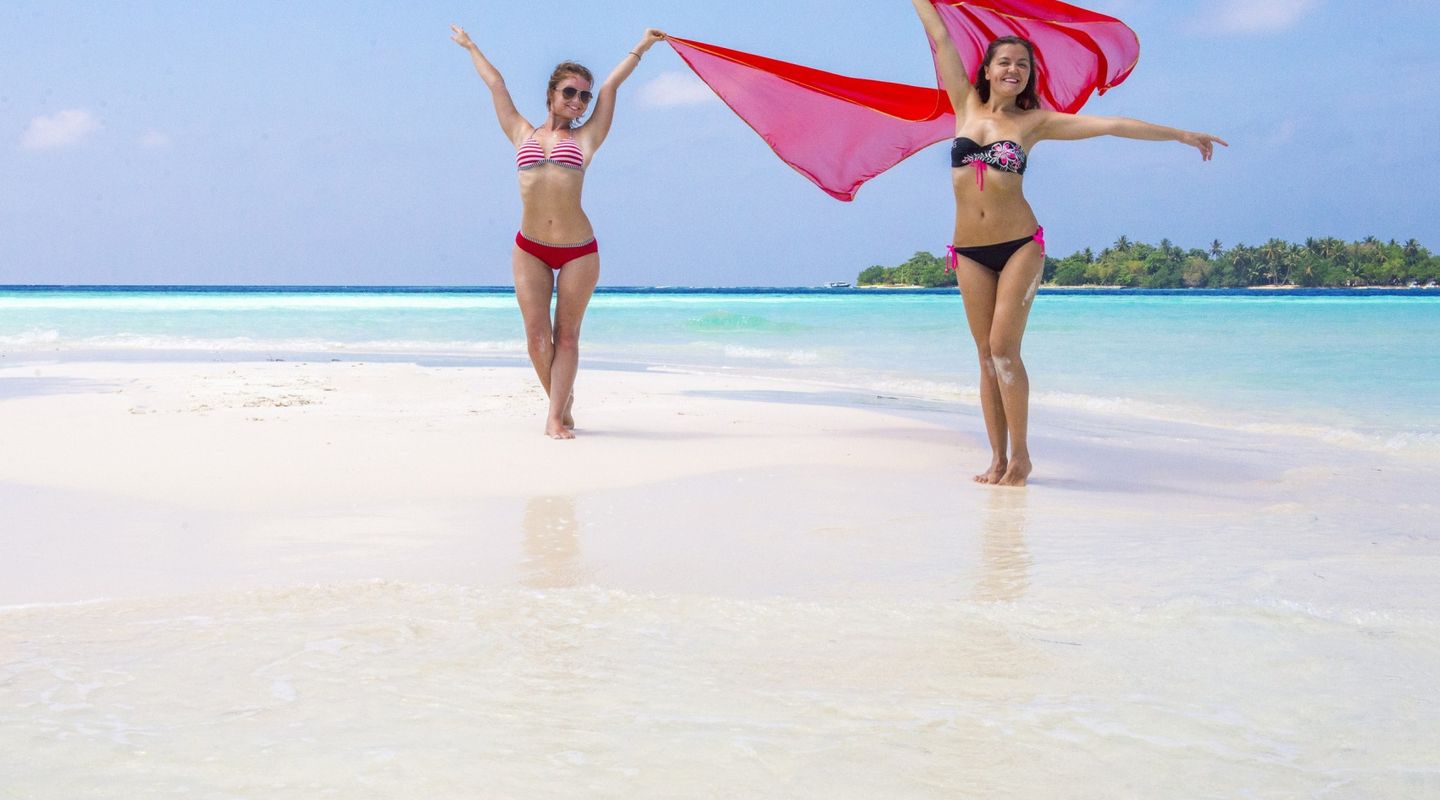 Conclusion – Maldives honeymoon package for 7 days
Unquestionably, one of the world's most romantic locations for a honeymoon is the Maldives. From the stunning beaches to the luxurious accommodations and romantic ambiance, it's the perfect place to celebrate your love and start your life together. With so many options to choose from, finding the perfect Maldives honeymoon package for 7 days can be a challenge.
We hope our list of the top 12 packages has provided you with some inspiration and made the planning process a little easier. You and your companion will undoubtedly have a memorable experience in this tropical paradise, regardless of the package you choose. So be ready to build lifelong memories in the Maldives and pack your luggage while getting set to be pampered.
FAQs – Maldives honeymoon package for 7 days
Is there anything more romantic than a Maldives honeymoon? The Maldives is a stunningly beautiful country, consisting of hundreds of small islands in the Indian Ocean. It's the perfect place to escape the hustle and bustle of everyday life and enjoy some quality time with your new spouse.
Here are some frequently asked questions about honeymoons in the Maldives:
1. How do I get to the Maldives?
The Maldives is located in the Indian Ocean, southwest of India and Sri Lanka. The best way to get there is by flying into Male, the capital city and main airport. There are direct flights from many major cities around the world, or you can take a connecting flight from India or Sri Lanka.
2. Can I bring my own alcohol to the Maldives?
The Maldives is a Muslim country, so alcohol is only available in resort hotels. You are not allowed to bring your own alcohol into the country.
3. What is there to do in the Maldives?
The Maldives is all about relaxation and enjoying the natural beauty of the islands. There are plenty of opportunities for snorkeling and diving, as the Maldives is home to some of the best coral reefs in the world. You can also take a boat trip to see the dolphins, go on a sunset cruise, or go fishing.
4. What is the best time of year to visit the Maldives?
The Maldives has a tropical climate, so the weather is pretty consistent year-round. The best time to visit is between December and March, when the weather is a bit cooler and there is less rain.
5. What should I pack for my Maldives honeymoon?
Since the Maldives is a tropical climate, pack light, loose-fitting clothing made from natural fabrics. You'll also need to pack your swimsuit, sunscreen, and insect repellent.
6. What is the currency in the Maldives?
The currency in the Maldives is the Maldivian Rufiyaa. US dollars are also widely accepted.
7. Is there Wi-Fi in the Maldives?
Yes, there is Wi-Fi available in most hotels and resorts in the Maldives.
8. Do I need a Visa to visit the Maldives?
Visitors from most countries can enter the Maldives without a Visa and will be granted a 30-day stay.