Are you looking for the perfect Malaysian getaway? Look no further – Malaysia holiday packages have it all! With incredible scenery, vibrant local culture and delicious cuisine, Malaysia is the perfect destination for you and your loved ones. In this blog post, we'll be giving you an overview of the different types of holiday packages available to help you plan your dream Malaysian holiday.
Stretching across Southeast Asia, Singapore and Malaysia offer some of the most unique and fun combinations of sightseeing around. A vacation here will be full of contrasts, with everything from super modern cities to wild jungles, as well as colorful temples and old quarters, sacred caves, and futuristic gardens. Not only will you be able to experience a large array of different sights, but the region's unique cultures and cuisines will be sure to leave you feeling enriched and inspired.
In Singapore, you can roam the bustling city streets and explore attractions like the Venetian-style hotel or Merlion Park – a park with a mythical creature (half lion, half fish) as its centerpiece. Or, if you'd rather have an outdoor adventure, why not take a cruise down the Singapore river and explore the fascinating Haw Par Villa theme park? On the Malaysian side of the journey, take a trip to the Batu Caves, sacred Temples of Lord Murugan, where the 272-step entrance will take your breath away. Then, take a stroll through the old quarters to experience the historic Malaysian culture and sample the delicious array of traditional dishes.
Your Singapore-Malaysia trip will be full of interesting activities and experiences – not only will you get to see some incredible sights, but you'll also get to learn about the different cultures, customs, and cuisines of the area. From the sacred temples and caves to the futuristic gardens and buzzing city, it truly is a unique journey through Southeast Asia.
Malaysia holiday packages: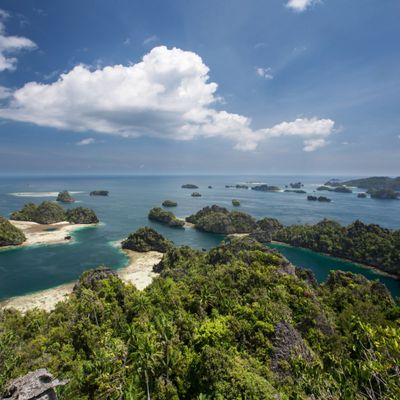 Are you looking for an unforgettable trip that combines the world-famous landmarks of Malaysia and Indonesia with a peek into the local culture and gastronomy? Look no further than this perfect Malaysian and Javanese getaway.
Discover bustling Kuala Lumpur, relax and explore on Penang Island, and uncover the country's first capital – colonial Melacca. When in Indonesia's Java Island, conquer the breath-taking Bromo and Ijen volcanoes, and explore the ancient complexes of Borobudur and Prambanan. This trip is guaranteed to leave you with incredible memories of the Malay world!
Malaysia holiday packages: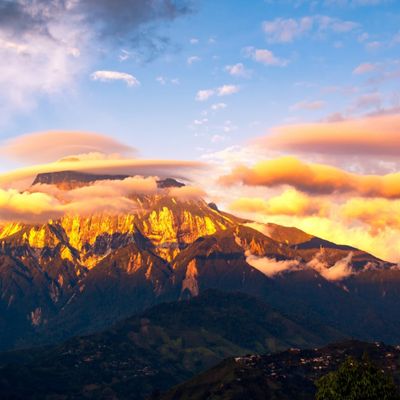 Have you ever wanted to explore some of the most interesting and diverse cuisines in the world? Well, you're in luck! With Malaysia holiday packages, you can enjoy a fantastic food tour of both Malaysia and Singapore. Just imagine gathering Chinese, Indians, Malays and tribal people in a small area – the food would be amazing!
On the island of Borneo, you can enjoy incredible seafood, Singapore is well-known for their famous duck with noodles, and Penang is known for the best dim sums. But beyond that, you can also explore the taste of durian, mango, mangosteen, rambutan, snake fruit salak and pineapple for a taste you won't soon forget. Plus, don't miss exploring the futuristic Gardens by the Bay in Singapore, where you can stroll through a light show and marvel at the technologies of the future.
But that's not all – you can also enjoy a tropical paradise on the beaches near Borneo and Penang, explore the amazing Niah cave, and learn about the traditions of headhunter tribes. With the Malaysia holiday packages, there's so much to explore and learn!
Malaysia holiday packages: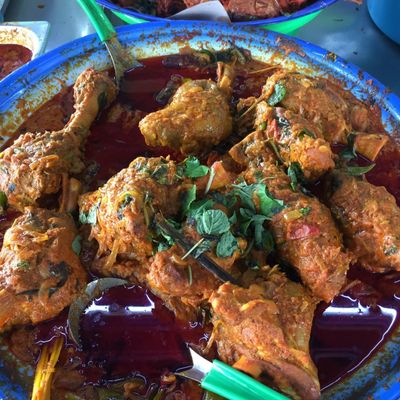 Are you looking to take a thrilling journey? Then you should take one of our Malaysia Holiday Packages! We will take you through two countries and end up at the super modern capital of Kuala Lumpur. On the way, you will get to explore and appreciate the narrow streets between Chinese shop houses, as well as the wooden houses on the water on the Togean islands.
From Malacca to Georgetown, you will enjoy walking in the old Chinese districts, taking in the sights and sounds of the area. Along your way, you will also directly experience the culture and lifestyle of the last sea nomads, Sama-Bajau people.
Not only will you appreciate the culture and experience the journey, but you will also be able to jump into the warm Madakaripura waterfalls, the highest of which is 200 meters tall. From there, head down to the volcanic beach on Bali and relax as you recharge for the days to come!
Next, you can delve into the religion and culture world by exploring the world renowned Borobodur and Prambanan complexes, as well as two of the volcanoes: Bromo and Ijen on the island of Java. Take in the spectacular views at dawn on the tops of these volcanoes and make some treasured memories.
Don't miss out on the incredible experience waiting for you with the Malaysia Holiday Packages! What are you waiting for? Contact us today to find out more!
Malaysia holiday packages: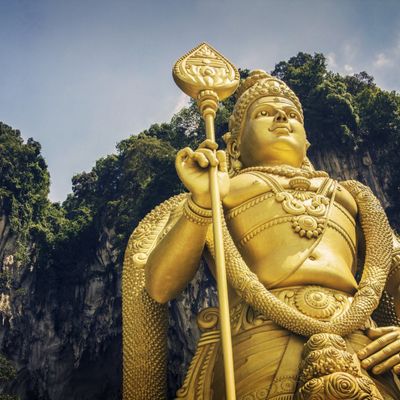 Treat yourself to an unforgettable holiday experience with our Malaysia holiday packages! This special trip is truly a unique opportunity to explore the wonders of some of Asia's most developed countries – the 'Asian Tiger' nations. Not only can you witness the impressive heights of technological progress, but you can also be immersed in the incredible, natural beauty on offer.
Visiting Victoria Peak in Hong Kong, the roof of Marina Bay Sands Hotel in Singapore, the enormous caves of Mulu National Park, or the beautiful beaches of Tunku Abdul Rakhman Park – there's something for everyone. Wildlife enthusiasts are especially in for a treat, as there are plenty of opportunities to see proboscis monkeys and bearded pigs in Bako National Park! Excitingly, the itinerary even includes a visit to the world's largest water village in Brunei.
Let's not forget the delicious cuisine you'll have the pleasure of tasting – there's something for everyone to enjoy! So book your Malaysia holiday package today and be sure to make the most out of all this magical destination has to offer.
Malaysia holiday packages: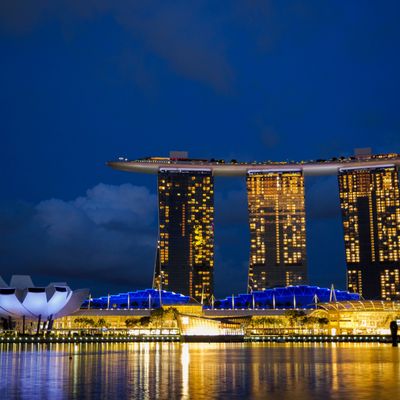 Are you ready to embark on a breathtaking journey? This Malaysia holiday package offers an exciting blend of two of Southeast Asia's most captivating countries – Singapore and Borneo. This trip is an excellent choice for an adventurous yet comfortable journey.
In Singapore, you'll witness the blend of modernity and natural wonder co-existing in harmony. The glittering cityscape of Singapore means you can enjoy the hustle and bustle of the world's most advanced megapolis as well as explore the pristine virgin nature around it.
In Borneo you'll experience a different kind of adventure. The world's third largest island offers a unique chance to explore giant caves at Mulu National Park and meet unique wild animals in Bako National Park. The island's stunning shorelines have some of Asia's best beaches, and a visit to the world's largest water village in Brunei is an absolute must. Don't miss the opportunity to swim in its warm sea, visit its ancient temples, and savour its tantalizing local food.
This extraordinary journey is sure to be memorable and truly breath-taking. Engage with the vibrant culture of Southeast Asia, explore exotic lands, and create a holiday you'll never forget. Book your Malaysia holiday package and get ready to experience the Treasures of Borneo and Singapore!
Malaysia holiday packages: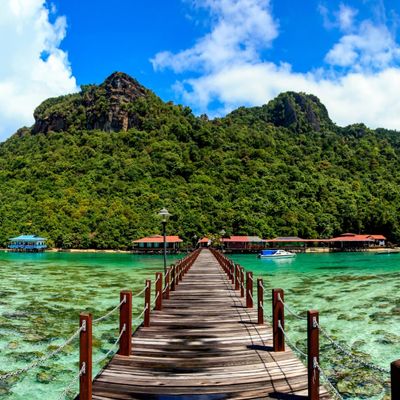 Are you looking for an exciting holiday that is sure to provide adventure and wonder without breaking the bank? Consider Malaysia holiday packages, specifically the Treasures of Borneo tour! Borneo, the third-largest island in the world, offers a wide variety of experiences sure to please then any traveler.
From visiting Mulu National Park and its enormous caves, to relaxing at the pristine beaches of some of its smaller islands, from exploring the world-famous water village of Brunei to discovering beautiful local temples, and from feasting on delicious seafood and tropical fruits – this tour will offer it all and more.
Whether you're a wildlife enthusiast looking for unique animals, or a sun-seeking beach bunny eager for a truly unique experience, Borneo holidays with have something for everyone. So why not give it a go, and discover the wonders of Borneo for yourself?
Malaysia holiday packages: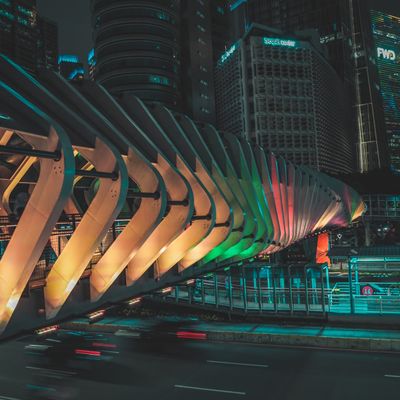 Are you looking for an extra special holiday? Then our Malaysia Holiday Packages – Bali/Thailand/Cambodia/Malaysia could be just perfect for you! This journey is a rainbow of diverse experiences in one bottle.
You can explore four different countries in one go with just four short flights and three motor rallies! This package includes the magnificent island scattering in Phang Nga Bay, some of Asia's best beaches of Phuket and Krabi Province in Bali, Angkor Archaeological site in Cambodia, palaces and temples in Bangkok, the famous Phi Phi archipelago, as well as the mangrove forest and river it contains.
Here you'll get to experience bathing on a beach while listening to the roar of the planes, observe Southeast Asian fauna like monkeys and elephants, and witness the iconic Petronas Towers – the tallest twin towers in the world! Plus, you won't want to miss the spectacular Kecak fire ritual. Who knows, your next discovery might be even more extraordinary!
Package Insights
We start off in Bangkok, Thailand and get to explore the sights and sounds of the city for one night. From there, we will head over to Phuket Island, a stunning paradise with beautiful beaches, palm trees and crisp clear waters. We will have three nights here to enjoy the amazing nature of the island and all the different experiences it has to offer.
After that, it's time for Ao Nang in Krabi Province, the perfect spot for beach lovers, explore its secluded beaches, go kayaking and admire the enchanting karst caves. Monkeys playfully jockey for attention in this lush green jungle, and you can take a boat ride down the mangrove forest with its crystal clear river. From Krabi, we will have a day trip over Phi Phi islands, made famous by historic films. After a great three nights journey in Ao Nang, we will move over to Bali in Indonesia, staying there almost four days and three nights.
The landscapes are breathtaking in Bali, ranging from the lovely beaches to its green rice terraces and majestic waterfalls, not to mention all the magical temples. After 3 nights in Bali, we will make a stop in Kuala Lumpur, the capital of Malaysia, and spend one night in the city. From there, we will conclude our tour in Cambodia, at the famous Angkor archaeological site. The three nights here will be our last opportunity to explore the rich history and culture of this incredible region. With our tour, you will have the possibility to take in the top natural wonders of three incredibly beautiful countries.
Malaysia holiday packages: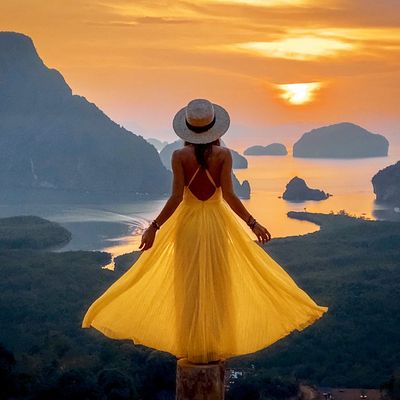 Conclusion – Malaysia holiday packages
It's clear that Malaysia offers many options for holiday packages with something to suit everyone. From the bustling city life of Kuala Lumpur to the stunning beaches and laid-back vibes of the Borneo island, there's no shortage of amazing places to explore in this diverse country. Whether it's a family holiday, a romantic getaway or a solo adventure, Malaysia has the perfect holiday package for you, so why not explore all that this amazing country has to offer!
Grab your passport, book a package and have the trip of a lifetime in the beautiful country of Malaysia!