Are you planning your next solo adventure? Look no further than the Philippines! The Philippines is ideal for solo travellers due to its gorgeous beaches, diverse cultural offerings, and hospitable locals. Additionally, you may customise your vacation to meet your hobbies and financial situation with a variety of packages. This blog post will introduce you to the top 10 Philippines solo travel package, each offering a unique and unforgettable experience. Prepare yourself for a memorable adventure in the beautiful Philippines by packing your bags and obtaining your passport. This will be a once-in-a-lifetime experience.
Philippines solo travel package: Surf in Siargao and Tour the Islands
This incredible 14-day solo travel package promises to immerse you in this unique country's vibrant culture and stunning beauty. Daily activities range from surfing on the beautiful beaches of Siargao to snorkelling with whale sharks. From watching dolphins in Bohol to exploring the lovely underground river in El Nido, Palawan. There is never a dull moment on this trip.
You will also have the opportunity to experience local traditions and colour, such as visiting the Tarsier Sanctuary torsion park and Mahogany Forest artificial forest. This package offers an unforgettable adventure perfect for anyone looking for an exciting and beautiful solo travel experience. This package is a great deal for $2099 with a $1,099 down payment to secure your position.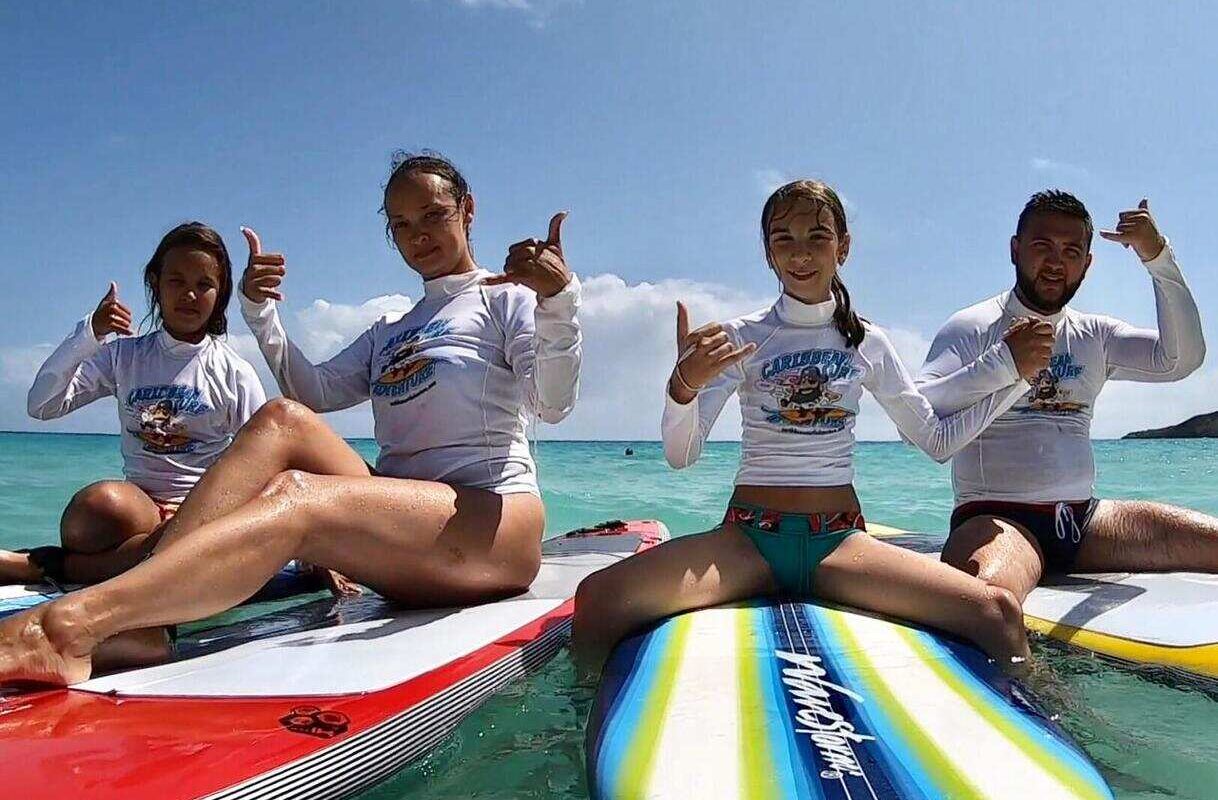 Surf's Up in Catanduanes – An Introduction to Beginner's Surfing
This Surfing Beginners package in Catanduanes, Philippines, is a great solo travel package for adventure and relaxation. The package includes visiting Puraran Beach, a world-renowned surfing spot overlooking the Pacific Ocean. Other activities included in the package are whale shark snorkelling, dolphin watching, zip-lining, rafting, and sightseeing boat tours to the islands and bays of El Nido.
The package costs $2310, and a downpayment of $1,310 is required to reserve a spot. With only 8 seats left, this 15-day adventure promises new emotions and impressions and the chance to immerse oneself in local traditions and colours while seeing the real Philippines with your own eyes.
Must Read : Malaysia holiday packages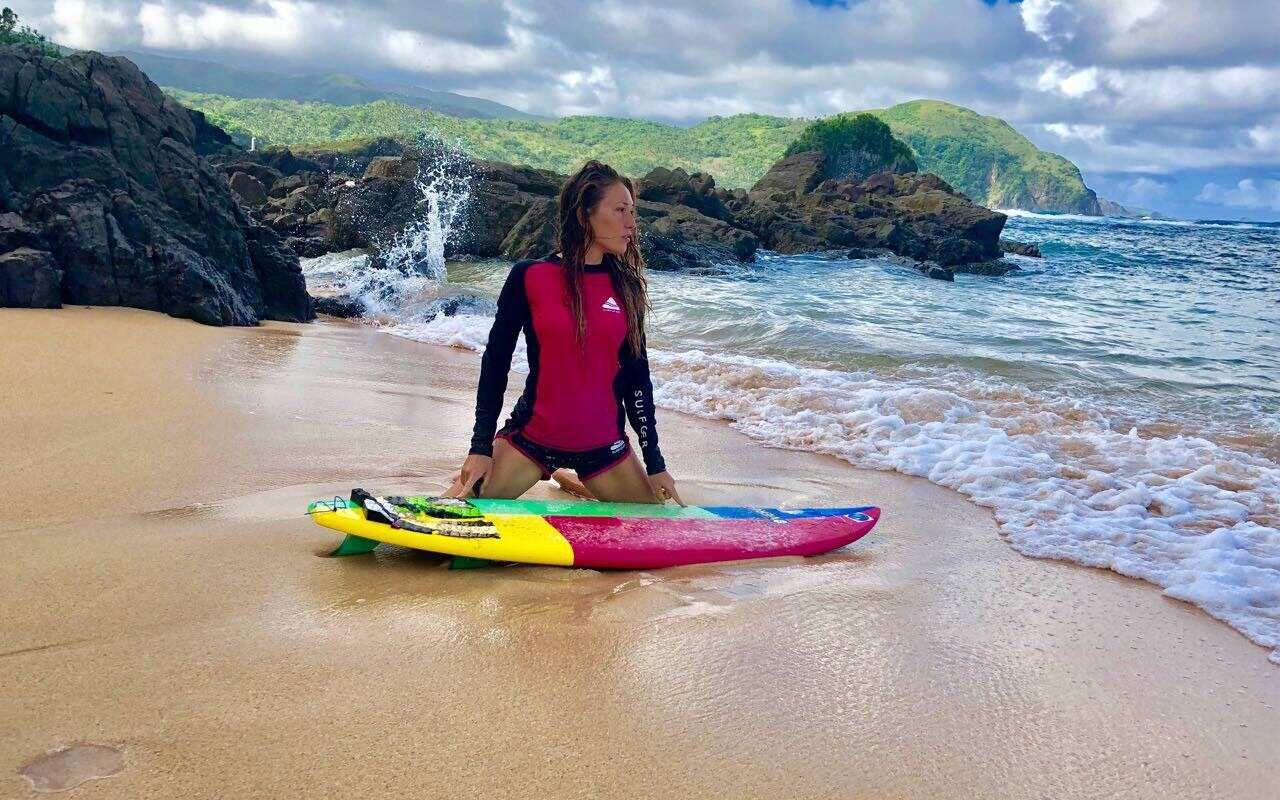 Spellbinding Adventure: Philippines solo travel package
This 14-day adventure trip is intended for a small group of travellers who want to thoroughly immerse themselves in the Philippines' rich culture and magnificent natural beauty. The tour itinerary is based on the experience and wishes of travellers, with active trips around the islands. It stops for 2-4 days on each island to visit unique natural sites, beaches, parks, and attractions.
Activities included in the tour are snorkelling with turtles and whale sharks, dolphin watching, passing the Ugong Rock Cave route and descending the zip line, visiting the El Nido underground river, boat tours to the islands and bays of El Nido, a visit to the Tarsier Sanctuary Tarsier Park, Loboc River Cruise, Loboc Ecotourism Adventure Park Zip-Line Descent, and a visit to the Mahogany Forest artificial forest. There will be enough free time for travellers to visit snow-white beaches or engage in outdoor activities.
The price of the package is $2350. You can book this with an advance payment of $1350. With only 8 seats left, this adventure promises new emotions, experiences, and the chance to see the real Philippines with your own eyes.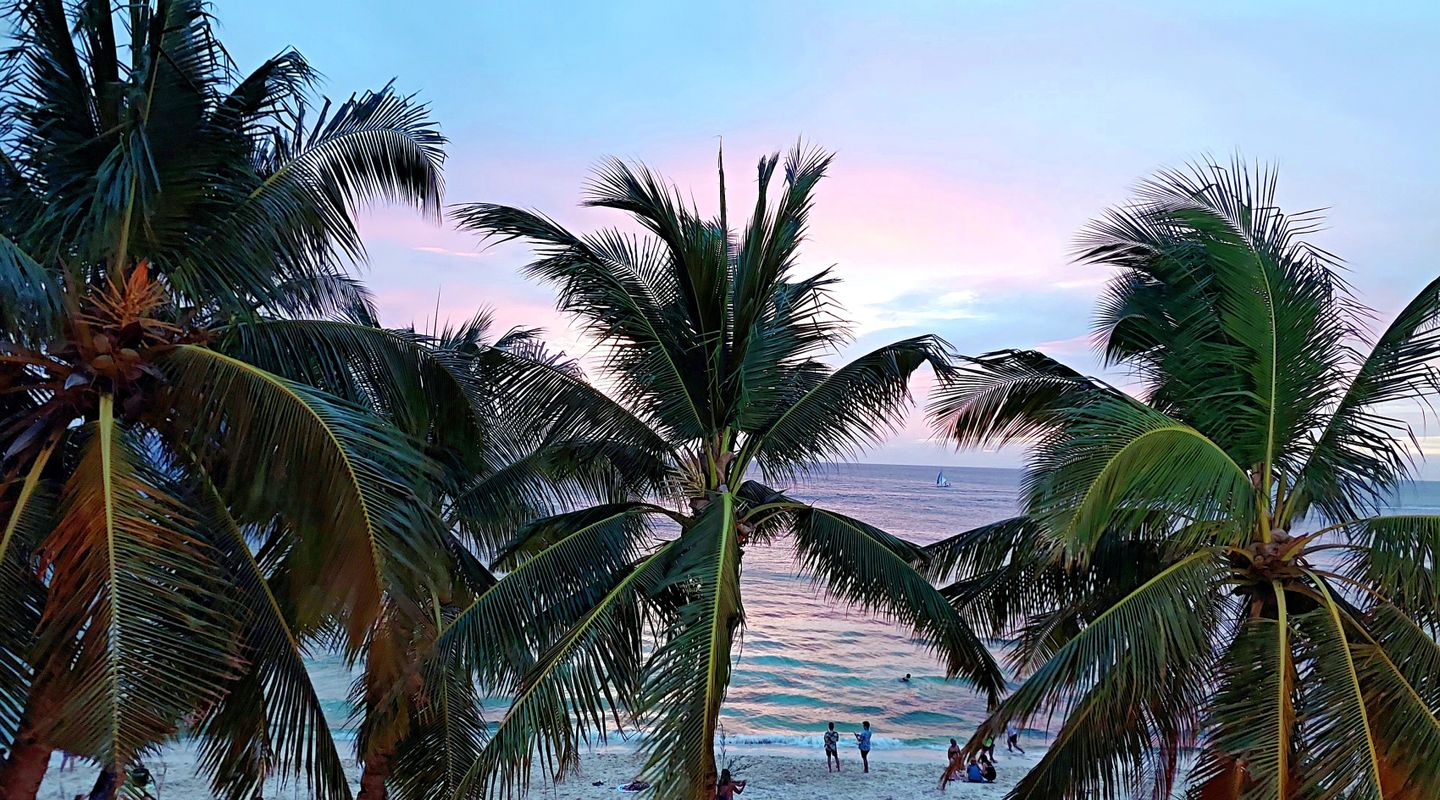 Exploring the Wonders of the Philippines and Singapore
Explore the enchanting beauty of the Philippines and Singapore in just eight days! Book this package now.
Day 1 starts in Manila with visits to Intramuros and Rizal Park and a trip to Taal Volcano.
Day 2 takes us to Puerto Princesa, Palawan Island, for boat trips to Bacuit Bay and El Nido's magical bays, lagoons, and underwater world.
Days 3-5 are spent exploring Iloilo, Guimaras Island, Kanlaon volcano, and Oslob, where we will swim with whale sharks.
Day 6 includes a visit to Chocolate Hills and Tarsier Sanctuary in Bohol.
Last two days in Singapore will be filled with exploring Marina Bay Sands Hotel, Gardens by the Bay, the National Museum, Buddha Tooth Relic Temple and Museum, and Chinatown. A truly unforgettable adventure!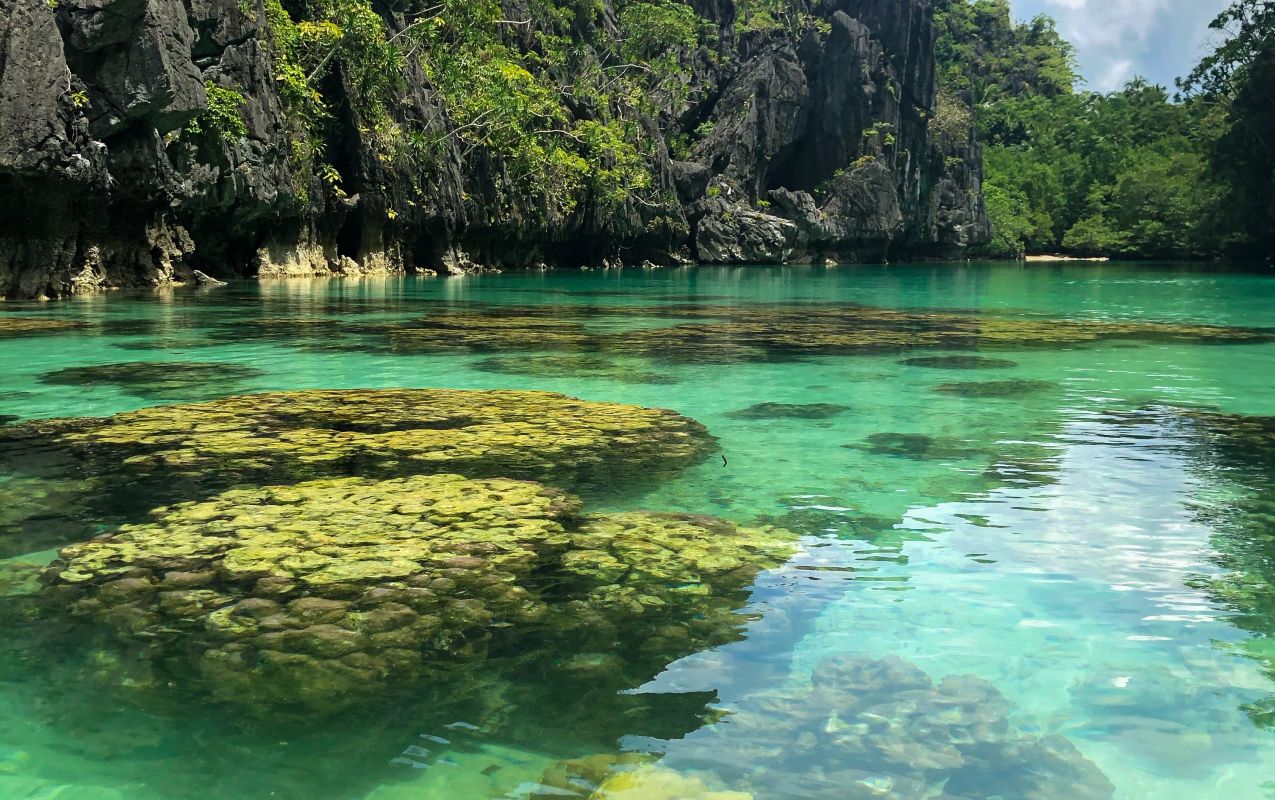 Spectacular New Year in the Philippines and Singapore
Experience the best of the Philippines and Singapore in just 18 days! Start in Manila and visit Intramuros and Rizal Park before heading to Palawan Island for 3-4 days of island hopping and beach exploration. Then, explore Iloilo and Guimaras Island before heading to Negros Island to visit the Kanlaon volcano and see the flying foxes.
Next is Cebu island, where you'll swim with whale sharks and visit Bohol island for the famous Chocolate Hills and Tarsier sanctuary. Then, celebrate New Year on a beautiful uninhabited island before ending the trip in Singapore with visits to Marina Bay Sands Hotel, Gardens by the Bay, the zoo, and more.
Take advantage of this incredible adventure for solo travellers! This adventure of a lifetime still has 12 out of 15 seats available, so sign up quickly! The package costs $2,723, and a downpayment of $500 is all it takes to reserve your spot. Join this incredible journey!
Also read: Enchanting Dubai Vacation Packages 2023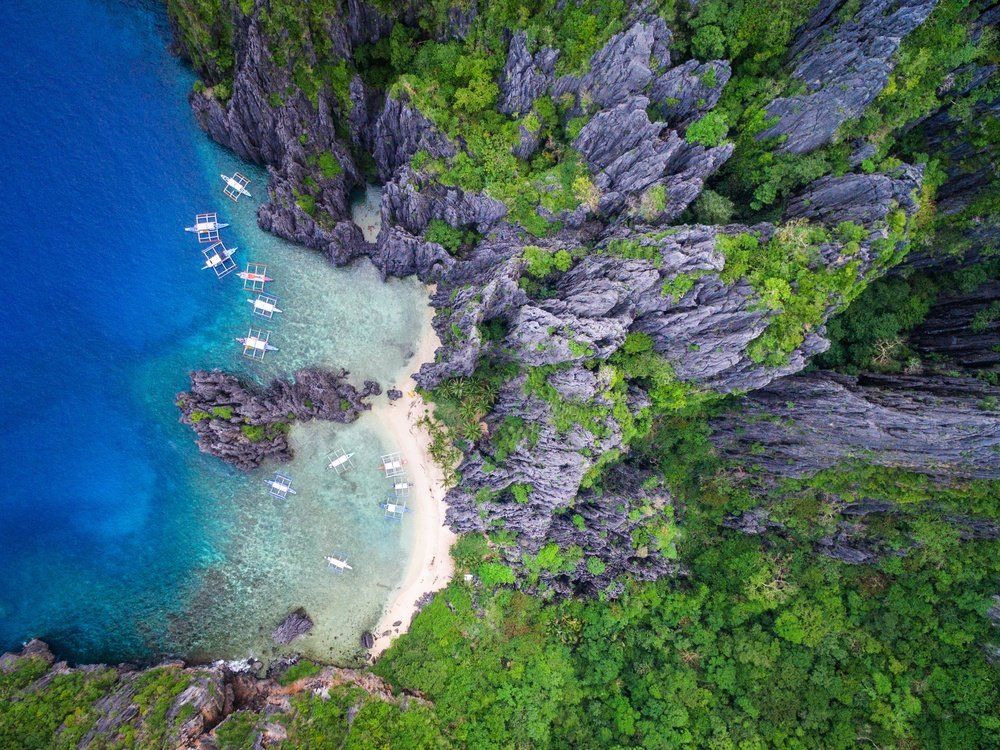 Southeast Asia Trio: Singapore, Hong Kong, and the Philippines
Join this once-in-a-lifetime trip to the stunning natural beauty of the Philippines, the cosmopolitan capitals of Singapore, and Hong Kong. The best of both worlds may be experienced by strolling through the bustling streets of Asia's modern cities while unwinding on some of the world's most pristine beaches.
This trip has everything from towering skyscrapers to ancient temples, from mouth-watering street food to luxurious fine dining, and from high-end shopping to colourful local markets. Discover these diverse destinations' rich cultures, fascinating histories, and breathtaking scenery. Whether travelling solo or with friends, you will surely make unforgettable memories on this incredible journey. Book this package here.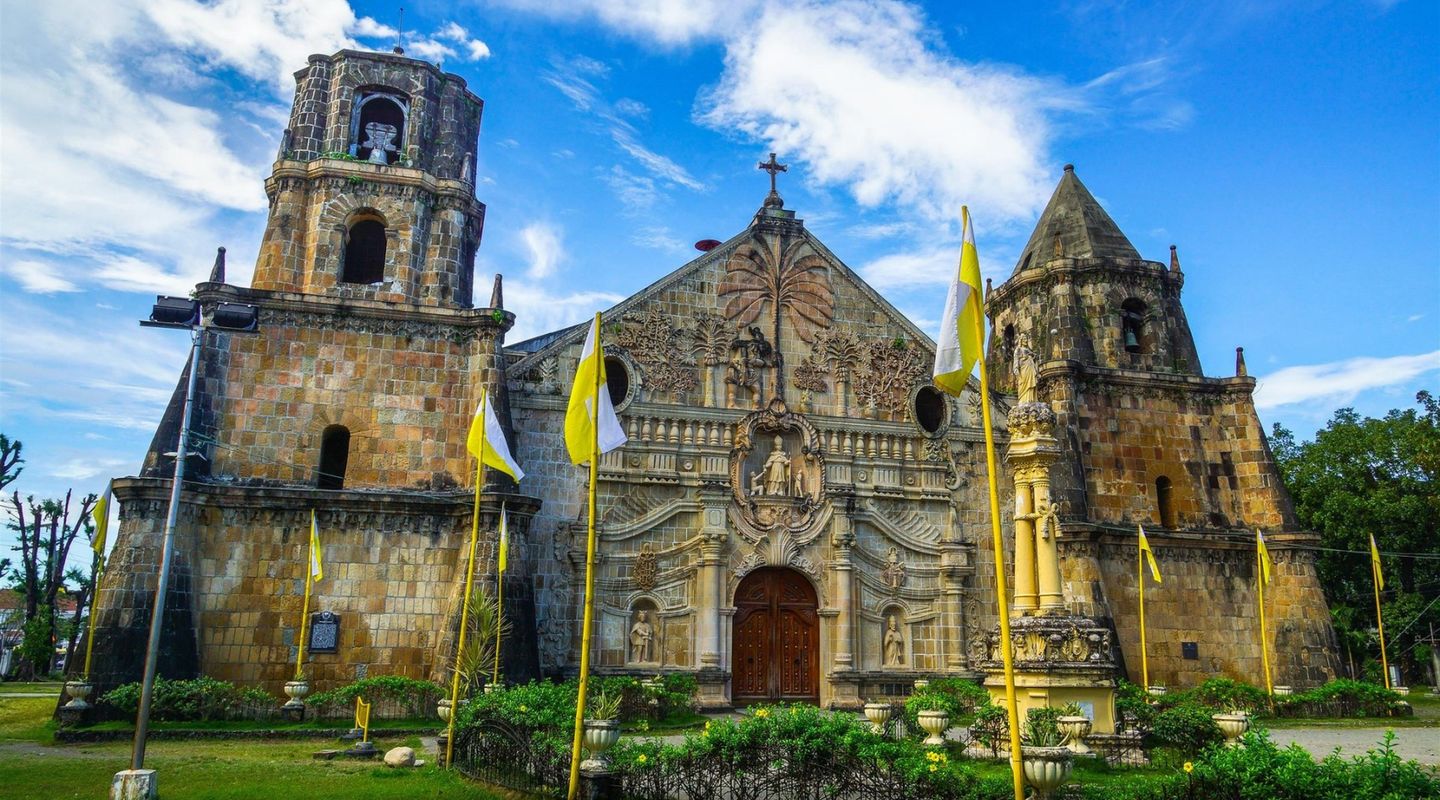 Unforgettable Experiences in Hong Kong, The Philippines, & Singapore
Single travellers who want to see the finest of Asia, from the bustling streets of Hong Kong to the serene beaches of the Philippines, should take this trip. You will visit the most famous landmarks of Hong Kong, such as Victoria Peak and the Star Ferry, before heading to the Philippines to explore its colonial past and its breathtaking natural wonders.
You will have a skilled guide with you for the whole 18-day excursion who will provide insights into the local cultures and history and show you the finest locations for sightseeing and leisure. End your adventure in Singapore, where you can enjoy culinary pleasures, the newest cutting-edge technology, and the diversity of cultures that make up this vibrant city. With only 12 out of 15 seats left, don't wait too long to reserve your place on this unforgettable journey!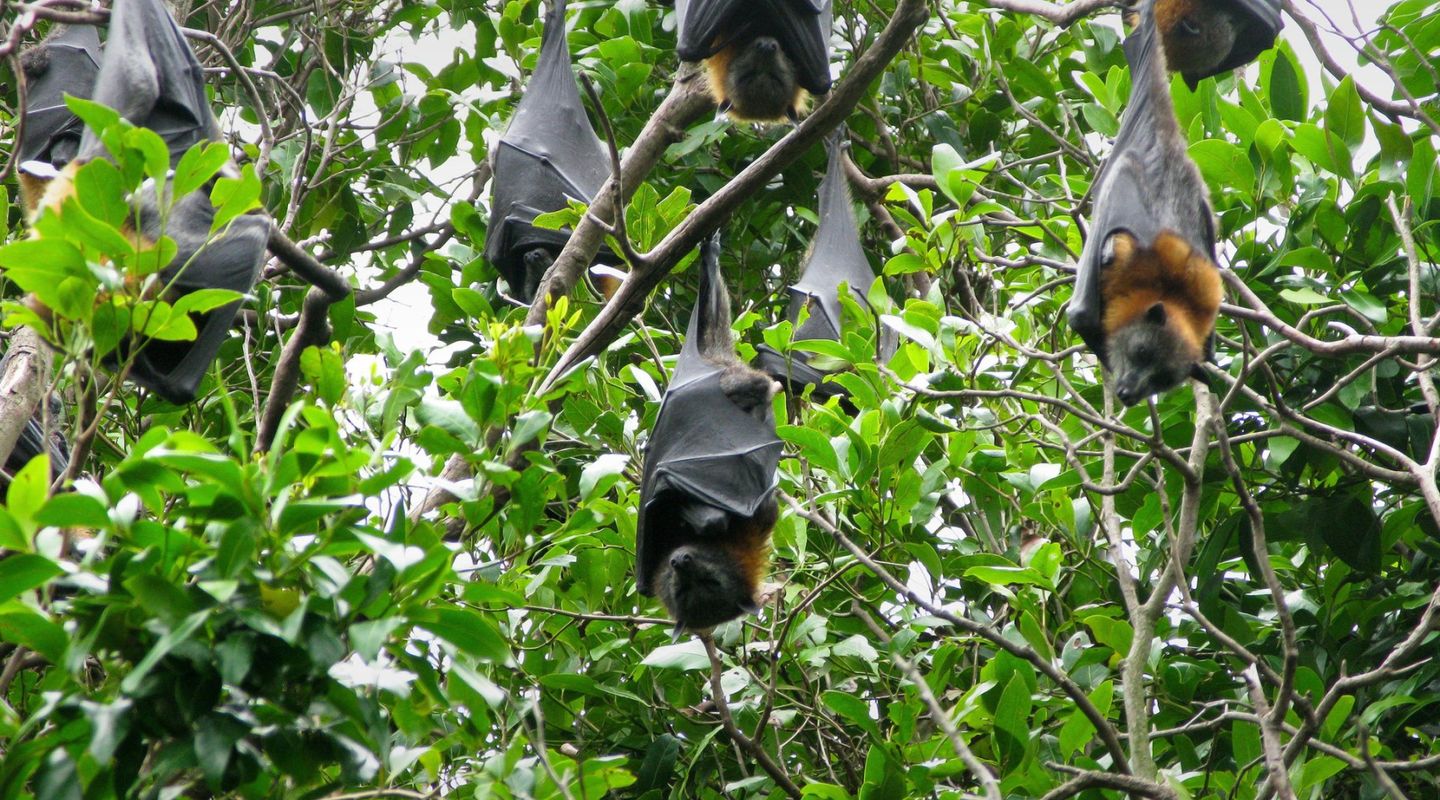 Exploring Hong Kong and the Philippines: A Clear Water Voyage
Sounds like an exciting adventure. This trip offers a perfect combination of exploring the stunning beaches and natural wonders of the Philippines and experiencing the vibrant city of Hong Kong. From the iconic Chocolate Hills to the rich coral reef, there is much to discover in the Philippines. You'll spend plenty of time on beautiful islands with crystal clear water, relaxing by the beach and enjoying the stunning scenery.
Don't forget to ponder about the bustling city of Hong Kong, where you will have the chance to experience the history, culture, and cuisine of one of the most intriguing locations on earth. Solo travellers who wish to enjoy the best of both worlds—beautiful nature and vibrant city life—should take this journey.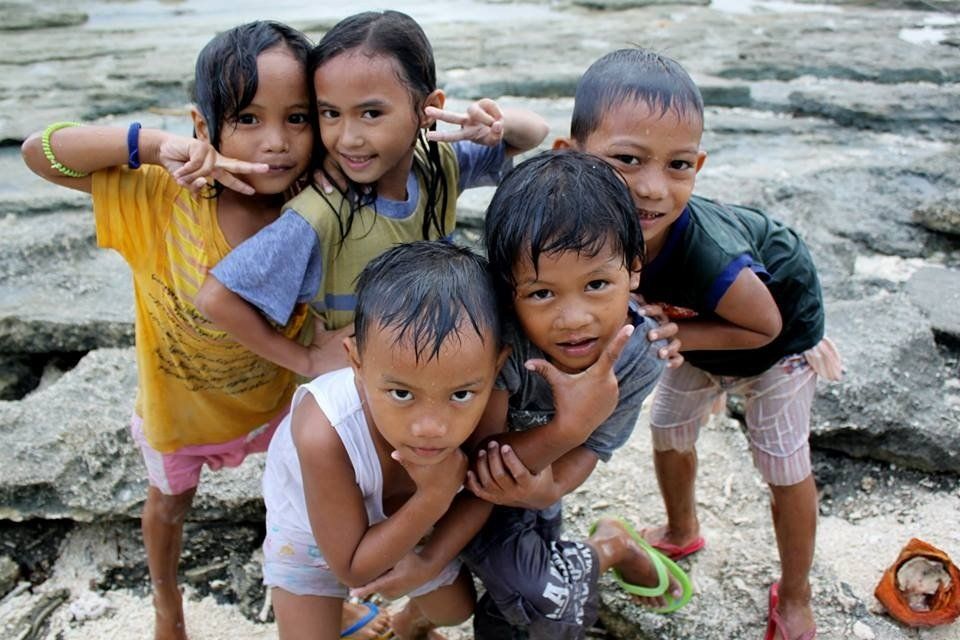 Enchanting Beauty: Philippines solo travel package
This Wonderful Philippines trip is designed for solo travellers who love diving and beach tours. Discover the beauty of this country's fabulous islands and untouched beaches. During this trip, you will swim with 8-metre-long whale sharks in Oslob and explore the wild jungle by jumping into waterfalls and relaxing in the hot springs of Mambukal. You will also witness the stunning Chocolate Hills and visit the active volcanoes of Taal and Kanlaon.
Visit the old districts of Manila, where you can step into grandiose Spanish cathedrals and admire the city's rich history. Exploring remote islands and undiscovered lagoons in the Philippines will allow you to really immerse yourself in aquatic life. Remember to indulge in the most delicious mangoes from Guimaras Island and taste the freshest seafood on Panglao. For those looking to go on a special and memorable vacation, this trip is ideal.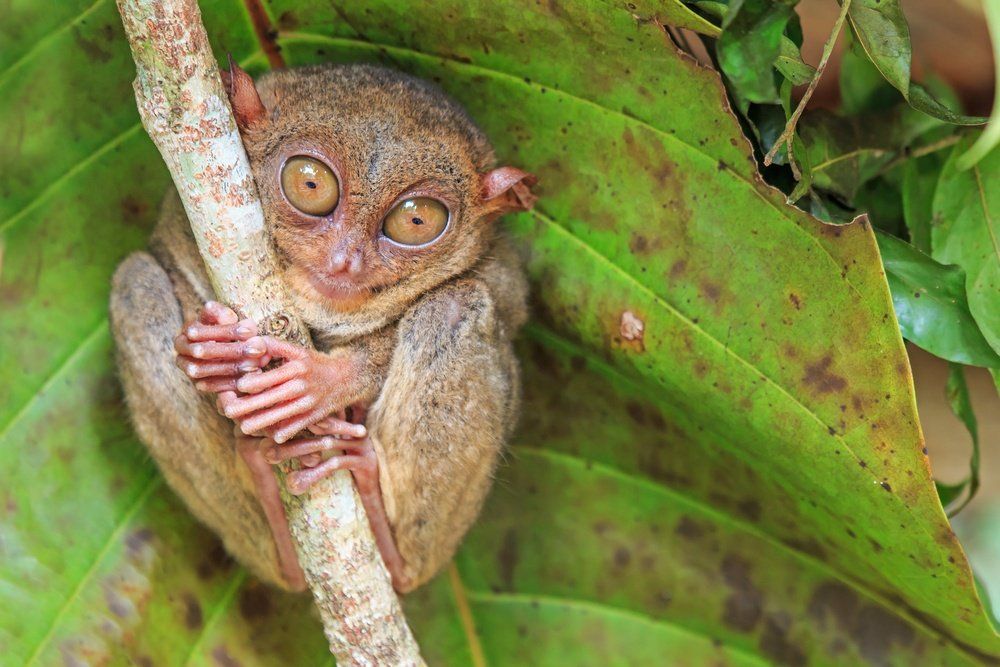 Unforgotten 4 Days: Philippines solo travel package
The route is designed to combine physical activity with relaxation. It is perfect for those looking to see many beautiful, fascinating, and exciting places in Cebu and Bohol Islands in just 4 days. You'll travel by car and ferry and stay in rooms for 2 people in 3-star tourist hotels with hot water, air conditioning, Wi-Fi internet, and breakfast included. An experienced tour guide will be on hand around-the-clock to make sure your journey is safe, comfortable, and fun. You may take part in the following activities while on the trip:
Diving in the tropical water to snorkel
Swimming with whale sharks, millions of sardines, and sea turtles
Canyoneering
Kawasan and Tumalog waterfalls
Aguinid falls trekking
Chocolate Hills & Tarsier Sanctuary
The famous Golden Hand in the Flower Park
Book this tour at just $850. Hurry up! there is only 6 seats left out of 8. Deposit $128 now and reserve your seat.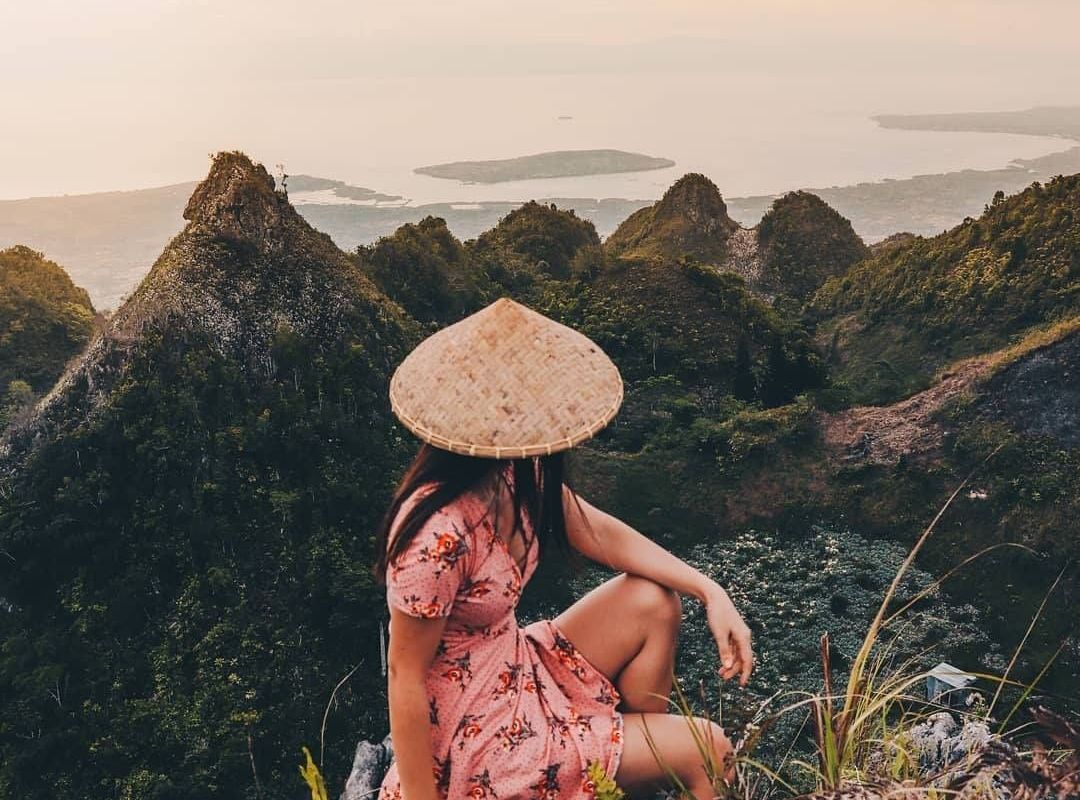 Conclusion: Philippines solo travel package
To sum up, if you're a solo traveller seeking adventure, cultural discovery, and relaxation, the Philippines should be on your bucket list. The country caters to every kind of traveller, from breathtaking beaches and diverse marine life to lush green jungles and rich heritage.
This top 10 Philippines solo travel packages offers a perfect blend of thrilling activities, scenic spots, and cultural experiences that will stay with you forever. So, prepare to embark on a solo adventure, pack your bags, capture the moments, and explore the Philippines' beauty at your own pace. Bon voyage!
FAQs On Philippines Solo Travel Package
Q. What is included in the Philippines solo travel package
The package includes various services and activities such as guided tours, accommodation in 2-star hotels or above.
Meals in some places of accommodation and during certain tours.
Mobile communication with limited internet usage.
Transportation including four domestic flights, luggage allowance, and entrance tickets to various sightseeing programs and activities.
The package also covers environmental fees and permits required for the excursions.
Q. What is not included in the Philippines solo travel package
The package does not include the cost of airfare to and from the Philippines.
Meals except for a welcome dinner and partially included breakfast.
Single occupancy at an extra cost, optional activities not included in the program.
Rental of surf equipment and surf instructor, photo and video shooting, & souvenirs
Additional or individual transfers not included in the program, and island travel via tricycle.
Q. What additional services is added in the Philippines solo travel package
In addition to the standard services offered in the package, there are additional services available for an extra cost. Single occupancy can be requested for the duration of the trip, with the cost depending on the hotel category.
Private tours can also be arranged for a specific group, with the itinerary customized to their preferences and the option to adjust tour dates and duration for up to 15 days, with a maximum of 2 participants. The cost for this service is $1000.
Q. Will I get my refunds when I cancel my booking?
Ans. The cancellation terms state that if you cancel within 24 hours of payment, the full prepayment amount will be refunded. If you cancel more than 60 days before the start of the tour, the prepayment amount will be refunded minus the actual costs incurred. However, if you cancel 59 days or less before the tour starts, there will be no refund as all tickets and hotels are booked in advance. It is important to note that in connection with partial mobilization in the Russian Federation, the client must verify their right to travel outside the country before making an advance payment. If the tour is cancelled due to this reason and cancelled 59 days or less before the tour starts, no refund will be given.
Q. Shall I have to pay full payment?
Ans. No, you can book the package by paying a minimum down payment that is around 50% of the total package amount.
Q. How to book a package?
Ans. Visit tripsider, select your date, time, and guest. Pay a booking amount and your travel package will be booked. For any queries you can contact the tour organizer.