Bora Bora island is one of the most visited islands of the Islands of Tahiti. It is one of nine islands that make up The Society Islands. The Island was formed more than seven million years ago due to a volcanic eruption. As with most islands in French Polynesia, Bora Bora is protected by a coral reef, also called an atoll.
This island in the south Pacific could be described as the heart of the universe of romance, where beach resorts, luxury, and spas abound. This island is dotted with Overwater villas, thatched-roof villas, and a romantic ambiance. In simple terms, Bora Bora is one of the most stunning islands in the world.
Places to visit in Bora Bora
Stunning Luxury Resorts
The resorts are known for their stunning luxury and various thrilling activities and activities. A Bora Bora vacation offers plenty of activities for every person. It doesn't matter if you want to get your adrenaline pumping or enjoy relaxing on the beach; The activities to do are limitless.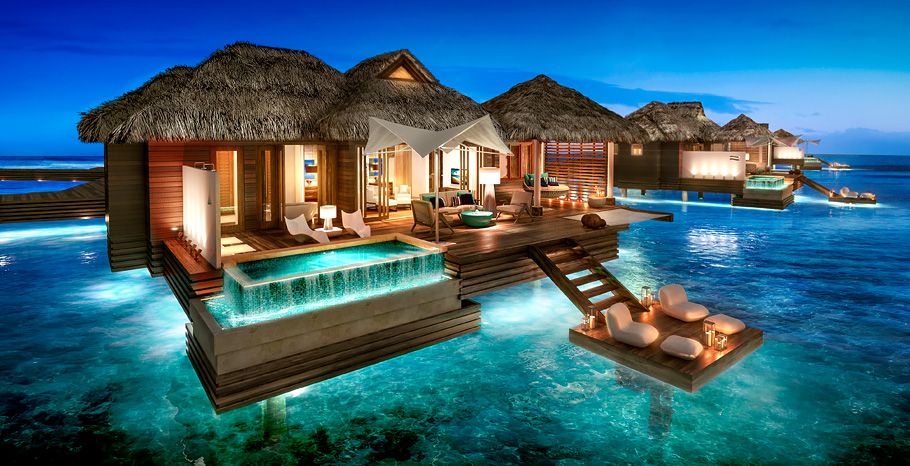 Motu Island
The motu, a tiny island, is famous for 's beautiful white sand beaches lined by coconuts. The crystal clear ocean waters in the South Pacific Ocean and the coral reefs surrounding it create unforgettable Scuba diving. Manta Rays glide effortlessly through these coral gardens.
Mount Otemanu
The island's highest point is Mount Otemanu at Bora Bora's center, which is perfect for anyone who wants to go beyond the beaches of sand. It's easy to see why this small twelve square miles island regarded for being one of the most intimate, romantic holiday destinations.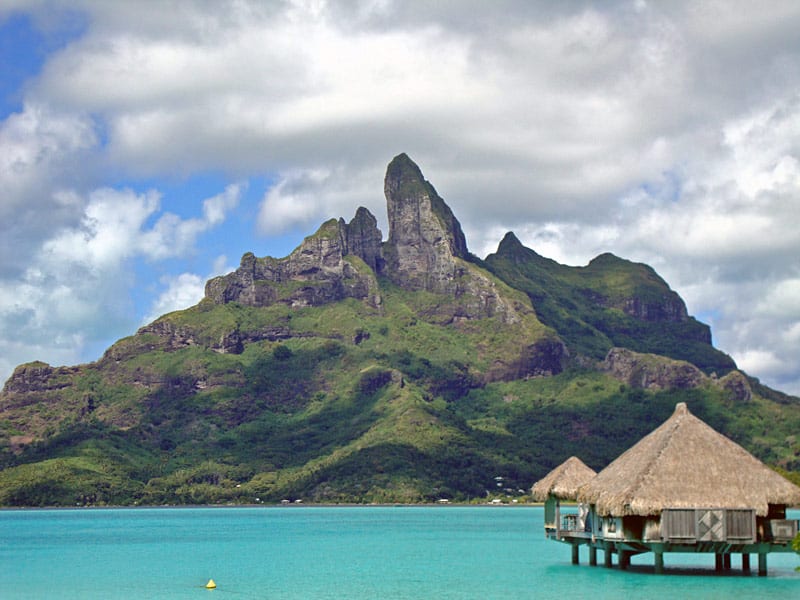 Floating villas
A serene oasis set directly on the lagoon. This above-water idea of a bungalow is an essential part of Bora's Islands of Tahiti. From private rooms on islands to floating villas with suites, take a break and soak in the hues of the lagoon, framed by breathtaking sunsets.
Choose an overwater bungalow with a private balcony where you can sip your morning coffee and enjoy an amazing sunrise or enjoy your evening drink at a breathtaking sunset. You can plunge into the clear blue waters from your deck or take a kayak for breakfast from your hut, a home away from home.
Private accommodations
Ideal for couples planning romantic getaways or weddings, These private accommodations are available in all dimensions and shapes to accommodate any guest.
The bungalows were created and constructed in the traditional Tahitian style that provides easy access to the beach. They make the perfect getaway for relaxation and the perfect island vacation experience.
Matira Beach – Beautiful sunset
Take in the beautiful sunset on a blue horizon as you lay on the white, warm sands at Matira Beach on Bora Bora, one of the island's well-known but still secluded public beaches. Take a stroll along the beach to Matira Point to see amazing views of rolling green bluffs, azure cliffs, and tropical vegetation. A great place to swim.
Matira Beach boasts warm, shallow waters ideal for a relaxing day of snorkeling. Don't miss the chance to enjoy a relaxed moment when time seems to stand still on the beautiful Matira Beach shoreline.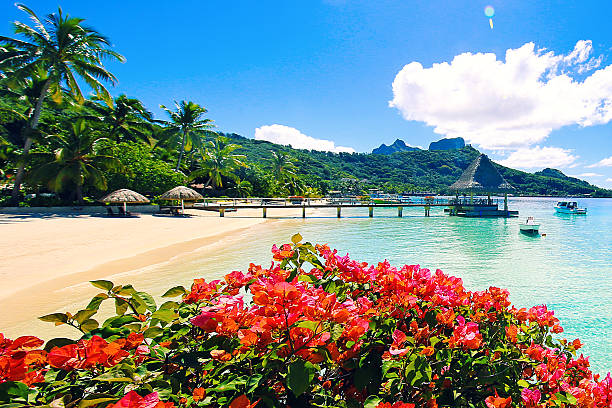 Best time to visit Bora Bora
The ideal times to travel are between November and April. These shoulder seasons of short duration provide pleasant weather with temperatures ranging from the mid-70s to mid-80s. The high season lasts from May to October. Rain showers are not as frequent, and the number of visitors increases.
The low season runs from December until March, in which the climate is drizzly, and people are at risk of mosquitoes. However, any time is ideal for traveling to Bora Bora since the temperatures are warm.
Culture of Bora Bora
The most spoken languages of Bora Bora are French and Tahitian However. You'll notice that many people also communicate in English, particularly resort workers.
French Polynesians travel at a leisurely pace. They live by a philosophy known as " Aitapea pea," meaning "not to be concerned." Try to be in the flow and live your life at a more relaxed pace.
Bora Bora sea foods
Seafood is a prominent feature on menus in Bora Bora restaurants. Tourists are negligent if they cannot try some of the local delicacies such as fish cru or raw tuna marinated in coconut milk and lime juice.
Bonito, grouper, and Mahi-mahi are also staples frequently included in menus. The visitors should also try the local bananas, coconut, and pineapple.
Explore Bora Bora
The most comfortable way to explore is by bike, particularly considering Bora's entire area takes a couple of hours to explore.
Renting cars is an alternative. However, they're more expensive than a bike rental. Le Truck's local bus service is unreliable, and taxis can be extremely expensive.
Entry & Exit Requirements
You'll need a U.S. passport valid for six months beyond the length of your travel to French Polynesia. If you're planning on staying in the country longer than 90 consecutive days, you'll require an entry visa. For more details, go to this website of the U.S. State Department's website.