The Andaman and Nicobar Islands is located in the eastern part of the Indian mainland. It lies in complete isolation in the Bay of Bengal. The hills once extended across Myanmar to Indonesia and beyond. These beautiful undulating islands, with islets, are lined by lush, rain-fed, and evergreen forests and are home to a wide variety of exotic flora & fauna.
A majority of the islands (about 560) are part of the Andaman Group, 28 of which are inhabitable. The smaller Nicobars comprise around 22, the main island (10 of which are inhabited). Andaman and Nicobars have been separated through The Ten Degree Channel, 150 kilometers wide.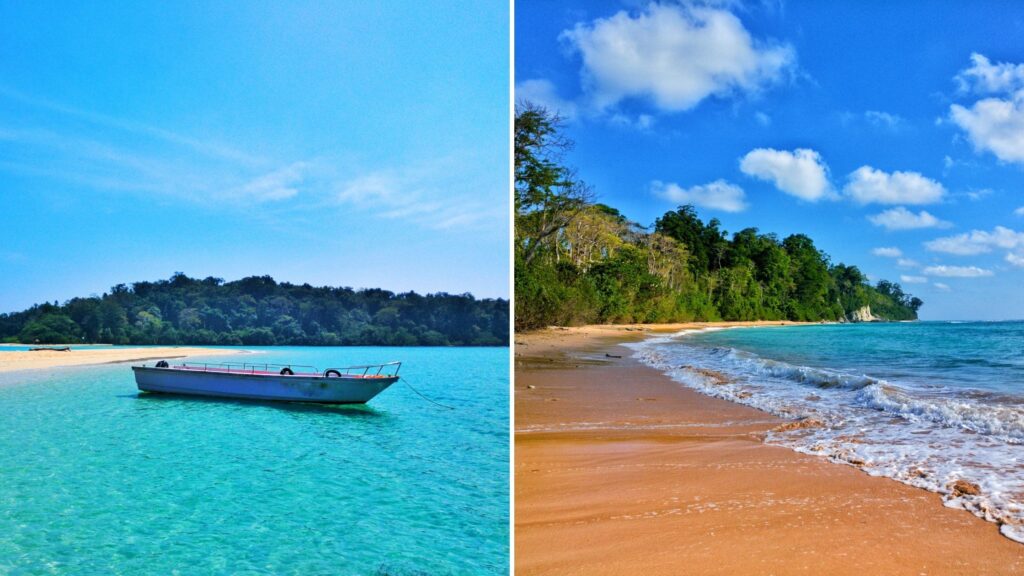 Top attraction in Andaman and Nicobar
Cellular jail
Cellular Jail is one of the most significant historical landmarks of the past Andaman islands. It was once where Britisher officers would send prisoners into exile during their control.
The walls of this prison contain a myriad of stories about heroic Indian freedom fighters and prisoners that suffered through the rigors of the cells. This jail was named Kala Pani, meaning black water in Hindi.
Chidiya Tapu
Chidiya Tapu is among the most visited tourist destinations within Andaman. It is famous due to its wide variety of birds. It is also an ideal spot for birdwatchers.
Native and migratory birds can be seen in the sky and entice those who love nature and the wildlife who visit the area.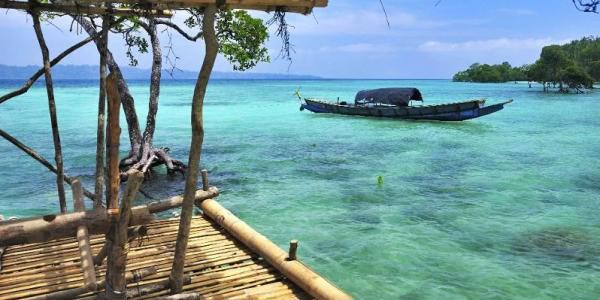 North bay island
With exciting water sports, captivating coral reefs, and breathtaking views, North Bay Island has everything that makes it a favored spot for travelers. If you're an avid nature lover, water-sports enthusiast, or beach lover, this island has something for anyone.
You can spend your day exploring the exciting water sports in Andaman, including jet-skiing, scuba diving, and snorkeling, or soak in the enchanting beauty of its stunning beaches. There are many ways to stay entertained while you travel to Andaman.
Elephant beach
Elephant Beach is one of the most well-known tourist attractions on Havelock Island in Andaman and Nicobar. It takes about 20 minutes to reach the beach by ferry.
The view of the beach will inspire you to be awestruck by the place. The beauty of the clear beaches is unaffected by human-made pollution.
Neil Island
Neil Island is a favorite among travelers for its stunning natural beauty and white sandy beaches. Beautiful coral reefs are unspoiled tropical forests.
If you're looking to escape the hustle and crowds of the most popular sports of the Andaman Islands, It's the perfect getaway for a weekend!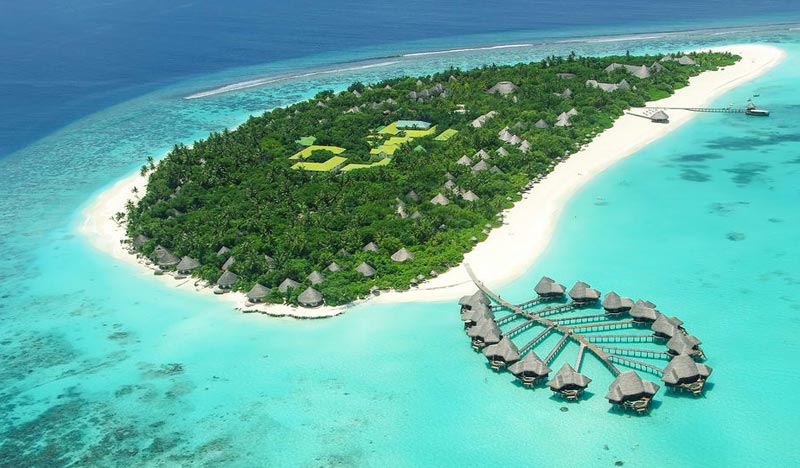 Radhanagar beach
Radhanagar Beach is one of the most sought-after tourist destinations in the Andaman Islands.
With its spectacular sunsets and breathtaking sunrises, this beach is like something straight from a fairytale.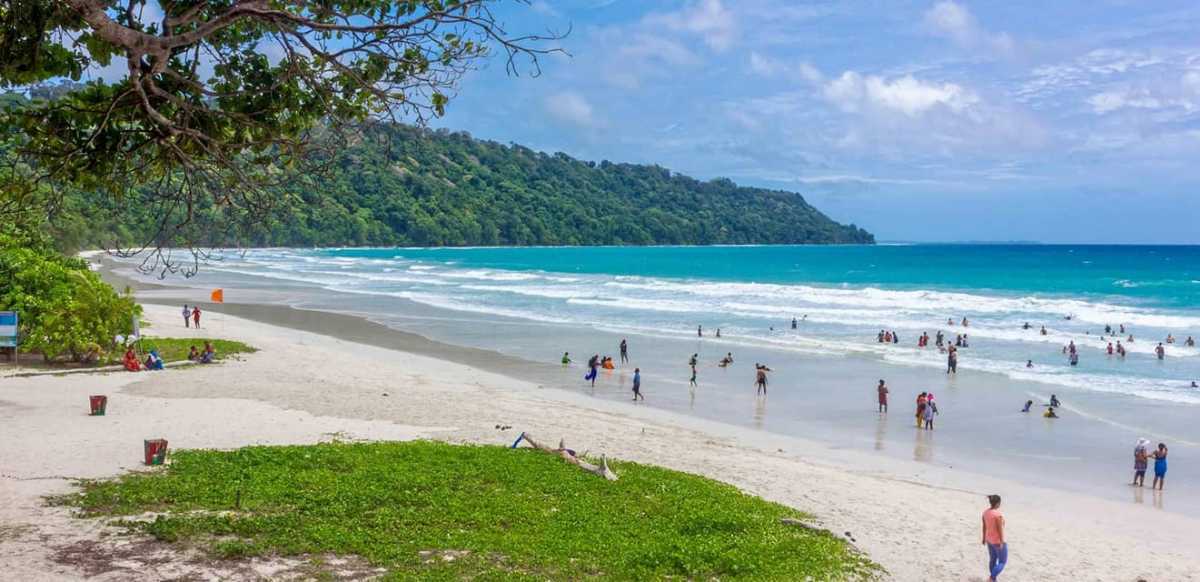 Jolly Buoy Island
An isolated and uninhabited island famous for its crystal clear waters and beautiful coral reefs, which are among the top-rated activities within the Andaman for snorkeling and diving, as well as being able to enjoy nature's beauty which is not impacted by man-made pollution and dirt.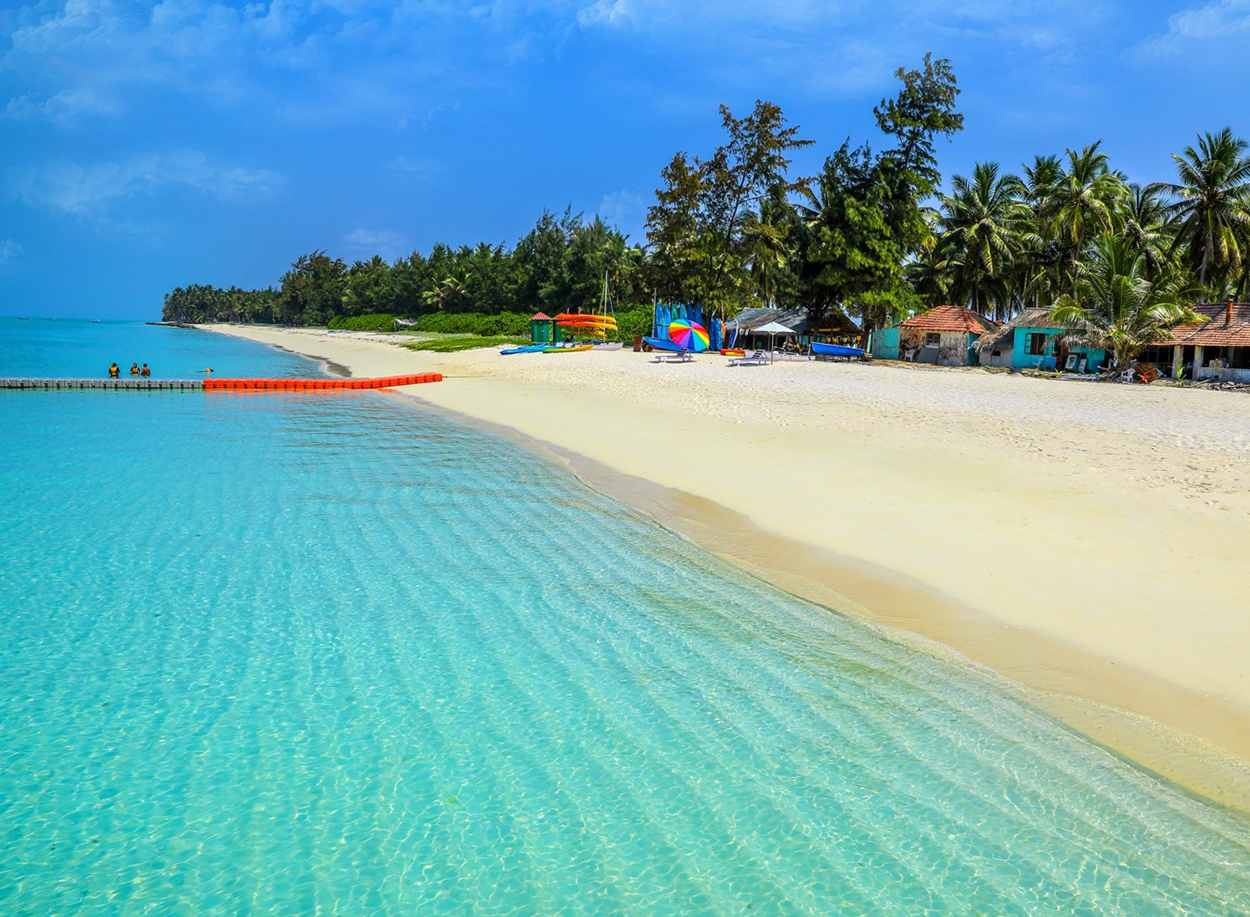 How to reach Andaman and Nicobar
An International Airport is located in Port Blair and is connected to Chennai, Kolkata, Hyderabad, Visakhapatnam, Bangalore, and New Delhi.
Air India, Indigo, Vistara, Go First & Spice Jet Airlines provide regular flights. International chartered flights are allowed to arrive within Port Blair subject to compliance with the rules set forth by the Directorate General of Civil Aviation.
When to visit Andaman and Nicobar
Andaman has moderate temperatures throughout the year, in the range of 23degC-31degC. It is a tropical country.
Summers (March through May) are mild but enjoyable with a sea breeze. They have the humidity at around 80%. This is ideal for all sorts of tourism activities.
The monsoon season is also recommended for a trip to Andaman and Nicobar Islands because tourists have more outdoors and inside choices.
Reference: andamantourism.gov.in
To know more about such amazing destinations visit Tourist destination.