Are you dreaming of exploring the incredible beauty of Greece? Whether you're looking for adventure, culture, or some relaxing time in the sun, a multi-day tour of Greece can provide you with the perfect opportunity. Let us show you why there's no better way to discover all that this Mediterranean paradise has to offer than an unforgettable multi-day tour.
Overview – Multi Day Tours Available in Greece
South Europe Revealed – 7 countries 21 days, Zagreb to Athens tour package!
Greece Sailing Tour 8 days
Beach Holidays Greece
Greece Harmony Beauty
7 days Greece Island Hopping
Albanian & Greek Notes
South Europe Revealed – 7 countries 21 days, Zagreb to Athens tour package!
You'll have the opportunity to explore seven amazing countries on this multi-day tour and learn what makes each of these places unique. From Zagreb, the capital of Croatia, to Albania, Romania, Bulgaria, Serbia, Macedonia, and finally ending in Athens, the capital of Greece, there's plenty to explore and discover in these fascinating countries. And there's no better way to get a real feel of the place than embarking on a multi-day tour!
Not only will you have the chance to visit fascinating cities, but you'll also have the opportunity to explore rugged mountainous terrains, unspoiled beaches, vibrant cultural scenes, and much more. You'll also get to take in breathtaking sites, sample local cuisines, and make unforgettable memories with great people along the way. Plus, traveling with a knowledgeable tour guide provides you with insider knowledge, guidance, safety, and unique experiences tailored just for you!
Don't wait any longer, South Europe Revealed – 7 countries 21 days, Zagreb to Athens multi-day tour is your ticket to a one-of-a-kind adventure in some of Europe's most breathtaking countries. Get ready for an incredible experience that you'll never forget!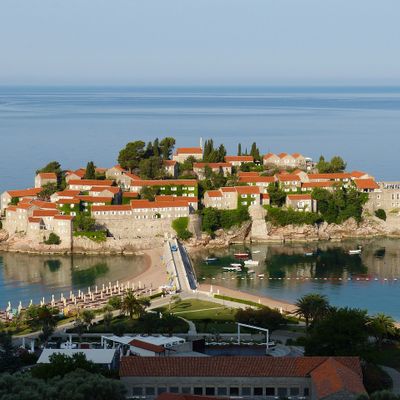 The perfect tour for those looking to experience everything Greece has to offer! This tour covers it all – incredible views, culture, history, and so much more. As you sail along the Mediterranean Sea, you will encounter a myriad of breathtaking islands, each unique in their own way. From tranquil spots like Naxos and Chios, to the vibrant, exciting city of Mykonos, you will have the opportunity to get a true taste of Greek life.
Not only will you get to enjoy the gorgeous scenery of these iconic spaces, but you will also have the opportunity to experience local culture and cuisine as you explore. This tour includes two days in Athens, giving you the chance to explore and take in the city's history and atmosphere. You will also have time at sea to take in the beautiful views and enjoy the peace and tranquility of sailing the open seas! With so much to see and do, this eight-day tour is sure to be an adventure of a lifetime.
Duration: 8 Days
Price: $3495
Booking Amount: $420
10 Days Thailand Tour Packages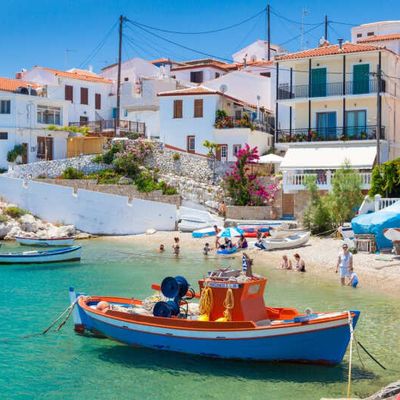 Benefits of Taking Multi Day Tours in Greece
One of the best ways to experience all that Greece has to offer is to take a multi-day tour. These tours are often guided by an experienced, knowledgeable guide who will provide invaluable insights into the history and culture of Greece. With a multi-day tour, you may have the opportunity to explore many different locations, each with its own unique beauty and cultural characteristics. Multi-day tours also offer great convenience, as you don't have to worry about making your way around a strange city or keeping a tight schedule.
Furthermore, multi-day tours typically cost less than booking individual excursions, as you can often bundle or discount the cost of airfare, hotels, car rentals and other services. Another benefit of multi-day tours is the camaraderie and companionship that is developed from traveling with a group. Your guide and fellow travelers offer companionship and the opportunity to share the experiences of a lifetime. You'll come away with some great memories and a feeling of accomplishment.
Finally, multi-day tours make great photographic opportunities. With experienced tour guides, you may have unique access to places where most visitors could only dream of going, as well as plenty of time to really savor the sights. So if you're looking for an unforgettable experience, look no further than a multi-day tour in Greece.
Tips and Advice for Selecting a multi day Tour in Greece
Traveling to Greece is an unforgettable experience, and taking a multi-day tour is the perfect way to ensure you don't miss out on all of the incredible sights the country has to offer. When it comes to selecting a tour, there are a few tips and pieces of advice to keep in mind.
First, be sure to do your research and find a reputable tour company or guide. Ask around for personal recommendations or check out popular travel review sites like TripAdvisor for details and ratings. Once you've narrowed down your list of tour companies, you'll want to read the fine print and check out any supplemental information that might be included. Does the tour of Greece include an official tour guide? Is room and board included in the price or will you need to pay for it separately? Make sure to clarify any fine print before you make your final decision.
The next important decision point involves the type of tour you'd like to take. There are so many incredible places to visit in Greece, and your choice of tour should reflect your travel style and interests. If you're more of an explorer, then you should consider taking a multi-day cultural tour of Greece, which will let you visit off-the-beaten-path sites and get to know the locals. Alternatively, if you're looking for something a bit more Caribbean-style, then a sailing or beach tour might be just the ticket.
Finally, when selecting a multi-day tour of Greece, don't be afraid to ask questions. Call up the tour company and ask to speak to someone who's taken the tour before – they may have valuable information and advice that can help you make your decision. Also, don't forget to look at photos of the tour, read customer reviews, and carefully compare prices between different tours. With just a bit of research and preparation, you'll be able to come away with the perfect multi-day tour of Greece that'll stay with you for a lifetime.
Things to Consider When Choosing the Right Multi Day Tour
When it comes to choosing the right multi day tour, there are a lot of factors to consider. Firstly, it's important to decide on how much of the tour you want to undertake and get an idea of the sorts of activities you want included. Do you want a tour that covers the highlights of the destination? Or would you prefer more of a deep dive, off-the-beaten-path type of experience? Do you want to stay in hotels, or sample more of the local culture by staying in hostels and guesthouses?
Once you've decided on the type of tour, you'll need to think about what kind of tour operator is going to best suit your needs. Do you want an independent tour operator or a package tour? Independent tour operators can be more flexible but are often more costly, whereas packages will cover a broad range of activities for a fixed fee.
You'll also need to consider any extra costs associated with the tour, such as travel insurance, tips, and local excursions. Lastly, it's important to do a bit of research into the tour operator themselves and read any reviews left by other customers to make sure they deliver on the promises they make!
Small Multi Day Group Tours in Greece
From stunning beaches to breathtaking landscapes, small group tours are the perfect way to explore the history and culture of Greece while experiencing the incredible sights. In this blog, we'll take a look at the many advantages of small group tours in Greece and why they're the ideal option for your getaway.
Our 8-day Greece Sailing Tour allows you to explore the picturesque Saronic Gulf, starting and ending in Athens. Our knowledgeable Captain will navigate the yacht around the coastline and through the islands, giving you a glimpse of their distinct beauty and turquoise waters.
Onshore activities vary by island, offering historical tours, shopping excursions and delightful local cuisines. You can also learn to sail, or improve your sailing technique, under our experienced tutelage.
Enjoy freshly-made breakfast and lunch from the region as you sail. Once the tour is done, you can extend your stay by visiting the stunning Santorini for its world-famous sunsets. Whatever you are looking for, this bucket list trip is sure to give you an unforgettable experience.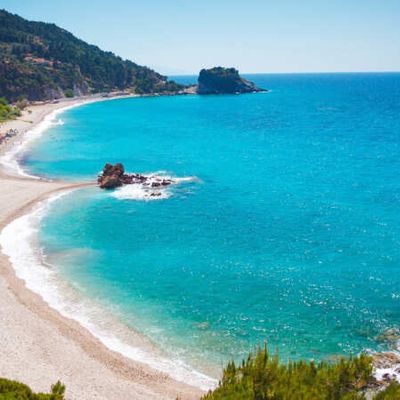 Experience Greece firsthand on the stunning Corfu Island. Located in the Ionian Sea, the most beautiful place this side of paradise is brimming with natural beauty and a rich history that dates back centuries. Corfu Island is one of the greenest and most exotic locales, with clear blue waters and spectacular beaches. Vacationers are flocking to this jewel of the Mediterranean, eager to experience its unique island charm.
From the iconic Shrines of Meteora to the stunning sunrises and azure seas, you'll be hard-pressed to find a more sensational vacation destination than Corfu Island. There are plenty of delectable taverns offering up some of Greece's best cuisine, and don't forget to try the local Kunkuwata liqueur. You can also take a selfie on the longest runway in Europe, or take a dip in the warm waters of one of the best beaches. Whatever your idea of fun, Corfu Island has it! So, don't miss out and plan your ultimate Greek getaway today.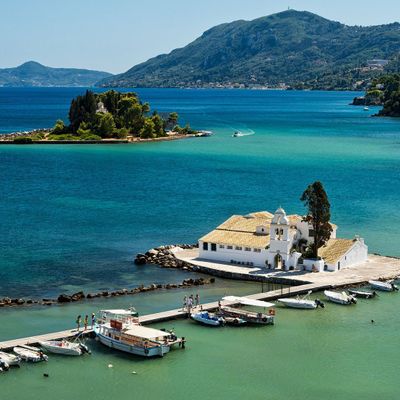 We are proud to offer our tourists a brand new, exciting travel opportunity on the Corfu-Saranda-Corfu route! In only a single trip, you can have a tour of the sights of the Southern Albanian coastlines as well as explore the picturesque areas of the Greek island of Corfu.
Saranda, with its unique and proud history, is the perfect starting point for your adventure. Located on the Ionian Sea, it is a mere few miles away from Corfu, with the journey taking a mere half an hour via ferry, or an hour and a half if you take a cruise.
As an ancient city, several mosaics lingering still from the days of the 2nd and 3rd century AD indicate that Saranda was a true cultural hotspot of the region. But if history isn't your thing, never fear! Saranda is also a quiet place to just sit and relax without the hustle and bustle of the bigger, more popular cities of Albania. And with the bay creating a stunning view of the sea, how could anybody resist not taking a dip?
So why not come along with us on this enlightening and joyous journey and get a once in a lifetime experience? You won't regret it!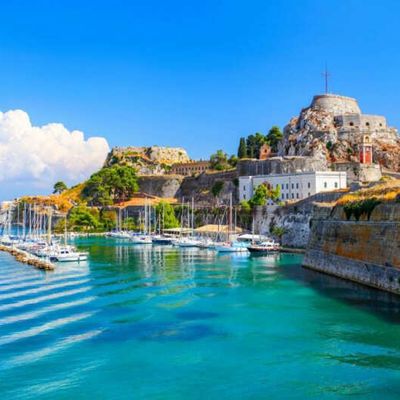 For just 6 nights, you will get to visit some of the most inspiring and awe-inspiring classical sites and also take some time off to relax on Greece's heavenly islands. As part of this package, you will visit Athens, Mykonos and Santorinii for 7 days with an itinerary of Athens-Mykonos-Santorini-Athens.
Visiting the sites of classical Greece is a must and you will have the chance to do just that. You can choose from an array of sightseeing tours, with some of them on the water, some biking, and some for families. In addition, if you prefer to stay on land, you can embark on a beach tour and explore some of the most well-known sandy beaches in the region.
Grab the chance to experience a taste of Greece with our 'Affordable Greece 7 Days Island Hopping' package. From archaeological sites to the bright blue seas, you will be sure to experience a truly incredible and value-for-money holiday. So don't wait and book your spot today!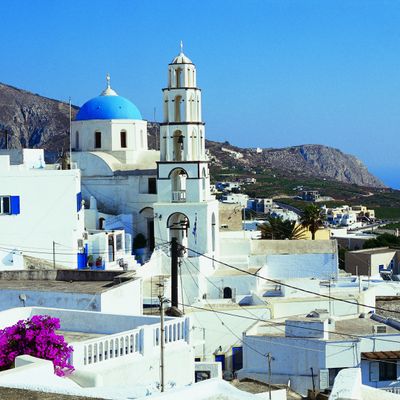 Once upon a time, Southern Albania and part of Greece were unified and together known as the autonomous region of Northern Epirus. The city of Ioannina was its capital, and the ruler of Epirus, Ali Pasha Tepelensky, was originally from the Albanian city of Tepelena. Fast forward to now and the geopolitical borders have since changed, however many cultural similarities between Albania and Greece remain.
Here at TravelR, we invite you to enjoy this unique tour, exploring the traditional and contrasting elements between the two countries. As we travel, get ready to delve into customs, traditions and delicacies from both cultures. Indulge in various dishes and drinks unique to each country and explore the best beaches of both the Albanian Riviera and Epirus. See the most interesting sights, such as the Ali Pasha Castle, and make comparisons to decide which country is better!
This is the tour of two countries that may be different, yet so close in spirit. We hope you take advantage of this incredible opportunity and join us in discovering the best of both Albania and Greece. One Ionian Sea for two!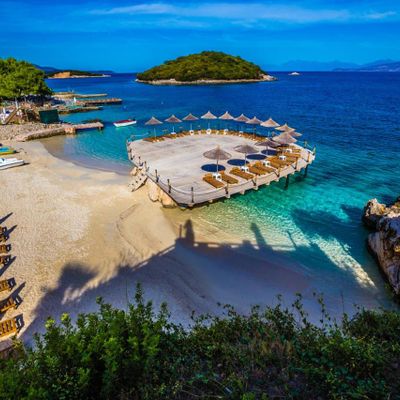 A 21-day tour experience of 7 countries, starting in Croatia and ending in Greece. This journey is sure to inspire and give you a great introduction to the culture and history of the region.
Begin your journey in Croatia, exploring the amazing city of Zagreb and the seaside resorts of Opatija, Pula, Split, and Dubrovnik. The journey continues with a visit to Plitvice Lakes to marvel at the 16 terraced lakes connected by 92 waterfalls. You'll also get to experience the breathtaking city of Trogir and the famous Makarska Riviera.
Next, you'll travel to Slovenia, where you can explore the beautiful capital city of Ljubljana, Bled Lake, and the Postojna Caves. In Bosnia & Herzegovina, visit the stunning Mostar and Kravice waterfalls before continuing on to Montenegro where you can enjoy the stunning Kotor, Perast, Tara Canyon, and Budva.
You will then move on to Albania where you can lovely Shkoder, Tirana, Gjirokastër and Saranda. In Macedonia, visit Ohrid before ending the tour in Greece. Take in the wonderful sights of Corfu, Delphi and finish your journey in Athens, experiencing the great Ancient world.
On this wonderful journey through South Europe, you will explore hidden gems of history, sightseeing, adventure, and relaxation all in one. Don't miss out, join us on South Europe Revealed!
Duration: 21 Days
Price: $6025
Booking Amount: $6025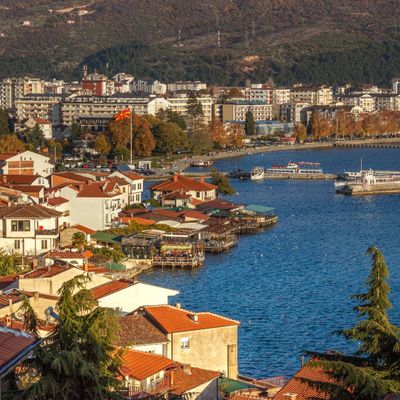 How will you spend your Greece tour – 21 days Itinerary
Day 1. Zagreb (Croatia)
Upon your arrival at the charming Croatian city ofZagreb, you'll be graciously met by our representative and taken to your cozy hotel nestled within the city. After you've settled in, you're ready to explore the vibrant sights and sounds that Zagreb has to offer.
In the afternoon you can be sure to experience Zagreb's captivating main attractions. The city's long history is undeniable as you take in the Upper Town street scenes that possess a distinct, medieval atmosphere. Immerse yourself in the heart of Zagreb with its various noteworthy sites, like the beautiful Church of St. Mark complete with its eye-catching multicolored roof and the fascinating Stone Gate. Don't forget to pick up some local goods for souvenirs from the Traditional Market in the city center. Admire both the stunning Zagreb Cathedral and the esteemed Croatian National Theatre as you explore the hub. Finally, end your afternoon with a stroll through the city's main square.
After a much-needed break to rest and recharge, you'll be ready to transfer back to your hotel for an evening of comfort overnight. Enjoy your stay, and get ready to see what else the city has in store!
Day 2. Ljubljana – Bled (Slovenia)
After a leisurely breakfast, it's time to check out and head for our next stop—the beautiful and mesmerizing city of Ljubljana, the capital of Slovenia. As soon as we arrive here, we'll be taken on a guided tour that will show us why Ljubljana is such a gem of Europe.
We'll be seeing the impressive Ljubljana Castle, the iconic Dragon Bridge and the majestic Kongres Square. A walk through Prešern Square, the National Gallery and Parliament, and the Triple Bridge and Central Market will also be included. We'll also have the chance to explore the enchanting Old Town.
After our exploration of Ljubljana, we'll drive to the gorgeous city of Bled, one of Slovenia's most beautiful and popular locations. Here, we'll take a guided tour and take a traditional pletna boat ride to the small island in the middle of Lake Bled surrounded by nature, and explore the unique St. Mary's Church as well as Bled Castle. Bled Castle, situated on a cliff overlooking the Lake, provides a stunning view and makes for a perfect end to the day. Afterward, we'll head back to our hotel and enjoy a hearty dinner before settling down for the night.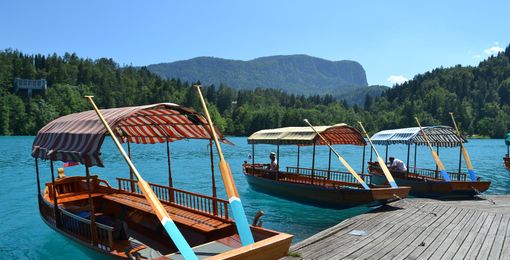 Day 3. Postojna (Slovenia)
Day three of our tour has us visiting Postojna Cave, a well-known tourist attraction in Slovenia and one of the world's largest karst monuments. A guided tour of the caves reveals the fascinating array of tunnels, passages, galleries, halls and other oddities of Karst. It is an awe-inspiring experience and a chance to be one of the select few who have seen this amazing sight. After the tour, we have some free time to enjoy lunch at a local restaurant and take in the local flavors (at our own expense of course).
From Postojna, we continue on to Opatija, a beautiful and famous Riviera. It earned the moniker of a "summer relaxation destination for European aristocrats" in the last century and is still a popular destination today. The evening is yours to enjoy, so perhaps find a nice restaurant and take in the delicious cuisine the world has to offer. Later it's time to check-in at the hotel for some rest and relaxation. (B, D)
Day 4. Opatija (Croatia)
Today is our fourth day of the Istrian peninsula tour, and we're starting it off with a bang in Croatia's city of Pula! Here we'll visit the beautiful Roman amphitheater, the Pula Arena, which dates back to the 1st century AD- it's truly incredible to think that it's been a part of the landscape for so long! We'll also check out the cathedral of the Assumption and the temple of Augustus, while taking in the stunning scenery.
From there we'll head to ROVINJ, a stunning medieval town where the old architecture truly captures the heart- you'll feel like you've been transported to the olden days just by the sights! We'll explore the narrow, picturesque streets and make our way up the polished stone steps towards the church of St.Euphemia. After our tour and some free time to enjoy a local lunch (at your own expense), we'll make our way to Opatija to enjoy dinner and spend the night at the hotel.
Day 5. Plitvice (Croatia)
Today marks our fifth day on this incredible journey, and it takes us to the beautiful Plitvice Lakes National Park in Croatia. Not only are these picturesque lakes and waterfalls listed as a UNESCO World Heritage Site, but it also provides a perfect habitat for a variety of flora and fauna! After an informative walking tour, you'll have some free time to enjoy lunch at a local restaurant, and then it's on to the hotel in Plitvice to get settled in for the night. It's sure to be a fun day full of exploration and relaxation – a chance to take in the stunning beauty of the Plitvice Lakes – and the perfect way to cap off the day with a cozy night away. So, don't forget your camera, and get ready for a magnificent day in Plitvice!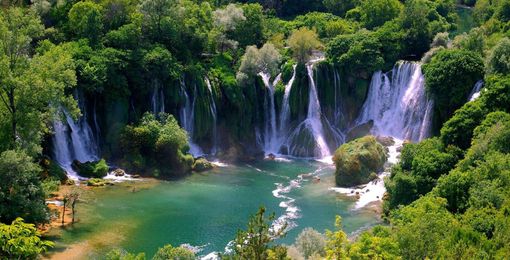 Day 6. Makarska – Split (Croatia)
It's day 6 and we've all said our goodbyes to beautiful Makarska, checking out of the hotel before setting off on another incredible journey. Our destination this time is the city of Split, Croatia's second largest city and a truly fascinating experience.
En route to Split, we've decided to take a detour through the amazing town of Sibenik, so our guide will take some time for us to explore the old town and see the stunning Cathedral. After this, we'll head on to Split, where our guide will be ready to show us the incredible sights.
First up on our agenda is undoubtedly the magnificent Diocletian palace, a true work of art dating back to the Roman times. We'll also be able to visit the famous Cathedral of Saint Domnius, the Peristyle, and even take a look at Jupiter's temple. We'll be taking our time to truly appreciate the incredible architecture and history of Split, before moving on to our next destination, Makarska.
Our day will finish with a delicious dinner and a much deserved rest at a hotel in Makarska, so that we can be refreshed and ready to start exploring this stunning coastal town! (B).
Day 7. Makarska (Croatia)
Today is day seven of the itinerary and we are in Makarska in Croatia. After the hectic and hustle and bustle of the city, it's great to have a free day to enjoy some time in the sun. Whether you decide to have a nice walk in the city centre, or simply soak up the sun on the beaches of Makarska, it's sure to be a great day. With the car and your driver on call, you won't have any difficulty getting around the area to explore further. There are also some optional activities to choose from in resort, should you want some more excvitement. But the day is free for you all to rest, relax, and recharge the batteries—so make the most of it!
Day 8. Mostar (BIH)
Today we had an early breakfast and then set off to Mostar, the cultural capital of Hercegovina. After arriving, we embarked on a walking tour of the Old Town, a place steeped in history from the Ottoman Era. Our guide took us to the most remarkable symbol of the city: the Old Bridge over Neretva River, a single arch stone bridge which has even been recognized by UNESCO. We also got to witness the Cejvan Cehaj Mosque, the oldest mosque in Mostar, as well as the Old Bazaar, known as Kujundziluk. After that, we had some free time to explore the city and enjoy some of the local cuisine at a nearby restaurant. Then, we continued our day at Blagaj Dervish House. To top off this wonderful day, we went to a local agro-tourism facility and had the opportunity to soak up the beauty of nature and get a taste of the local way of life. We ended the night with a delicious dinner at a family-run house in Grude, and you can bet we all slept soundly after that!
Day 9. Sarajevo (BIH)
On day 9, we hit the ground running in Sarajevo, Bosnia and Herzegovina. We started with a tour of Vrelo Nature Park, a peaceful oasis of natural beauty nestled in the city's bustling center. Vrelo was a great way to get an introductory glimpse of the country's breathtaking spots, all while giving us an excuse to have a moment of respite from the hustle and bustle of our journey thus far.
Then it was time to dive deeper and explore the vibrant city of Sarajevo. Our first destination was Old Town Bascarsija, a unique blend of Eastern and Western culture that our guide helped us to appreciate as soon as we stepped foot onto the cobblestone streets. We were able to pay our respects at the infamous Latin bridge, where the Archduke Franz Ferdinand of Austro-Hungary Empire and his wife met their tragic end. We then toured the old bazaar Bascarsija, where you could find all sorts of wares, as well as Brusa Bezistan, a monument to Sarajevo's ancient Ottoman history.
After finishing the walking tour, we were given some free time to explore the old town on our own. We tapped into our inner locals, mingling with the locals, trying local food, and getting a real sense of the Sarajevo culture. We eventually made our way back to the hotel, giving us a chance to catch our breath before continuing our exploration the next day.
Day 10. Kravice Waterfalls (BIH)
Today is day 10, and we're starting the day with breakfast before checking out and visiting Kravice Waterfalls, located in Bosnia and Herzegovina. It's one of the most popular tourist sites after Mostar, and it's easy to see why. The waterfalls are breathtakingly beautiful and provide a wonderful day out. After taking in the sights and soaking up the scenery, we'll make our way back to Croatia, towards the city of Dubrovnik. Upon arrival, we'll check in to our hotel and settle in for the night.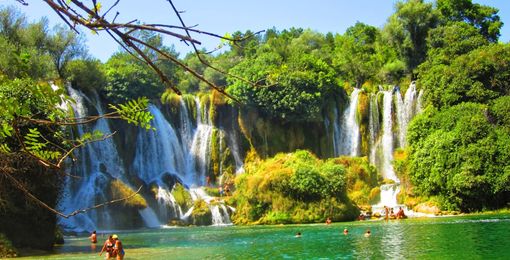 Day 11. Dubrovnik (Croatia)
After Breakfast, Free morning to relax and enjoy the beach. Then in afternoon, transfer to the old city of Dubrovnik (listed as UNESCO World's heritage since 1979) for a walking tour with a local guide where we will see the magnificent citadel surrounded by well-preserved stone walls which were built to protect the city and its citizen fr om foreign invaders. Crossing through the famous street called Stradun, we will see the Franciscan monastery, Sponza palace, Rector's palace, the Assumption Cathedral, Onofrio's fountains, Church of Saint Blaise and others. After the History tour, we will continue on a Panorama driving tour, wh ere you will get the best view of Dubrovnik and a memorable sunset from the summit of Mount Srdj after we return back to the hotel & overnight. (B)
Day 12. Kotor (Montenegro)
Today marks day 12 of our incredible journey and we're off to Montenegro! After we've had our breakfast, it's time to check out and proceed towards the border. Kotor old town is one of the most beautiful places we'll visit and explore! We'll get to enjoy a day of strolling around, taking in the local culture and history, and making sure to capture plenty of memories.
Once we're done sightseeing in Kotor, it'll be time to move on to Perast – which holds its own special charm. There you'll be able to experience firsthand the legend behind Our Lady of the Rocks, which is a small church with a fascinating local story! After free time, we'll drive to the hotel and check-in, rounding off the day with an overnight stay.
Day 13. Budva (Montenegro)
Today marks day 13 of our amazing journey and I can hardly believe how quickly the time has flown by! We find ourselves in the beautiful Montenegro city of Budva, and we have been given the day off to explore and take in the delights that this incredible coastal destination has to offer. In particular, there is no shortage of stunning beaches here in Budva, and I can already feel myself being beckoned to relax on the soft white sands and take a swim in the crystal clear waters of the Adriatic. If you love sunbathing, swimming, or simply enjoying a good book with some of the best views in the world, then it would be practically criminal for you not to take advantage of the free day here, and soak up some of the natural beauty that Budva has to offer.
Day 14. Tirana (Albania)
Today marks day 14 of our journey and we are off to Tirana, the capital of Albania. After a hearty breakfast to get us ready for our travels, we will make our way to the border where we will say our farewells to Montenegro and get ready to explore Albania.
Arriving in Shkodra, our first stop is the Rozafa Fortress, serving as a reminder of the city's rich history. Originally built by the Illyrians, the Venetians, and the Turks, the fortress was said to have been named from a woman who was walled into the ramparts to serve as an offering to the gods to ensure the fortress would stand. Make sure to take in the spectacular views of Shkodra and the lake from the top.
Continuing on our journey, we will then make our way to Tirana and view some of the major attractions including the Clock Tower, Et'hem Bey Mosque, the Saint Paul Cathedral, the National History Museum, the Piramida, and the Mother Teresa Square. After a full day of sightseeing, we will then check in to our hotel and stay the night.
Day 15. Ohrid (Macedonia)
Today was Day 15 of our trip and we started it with an early breakfast before beginning a daytrip to Ohrid, Macedonia – one of the most beautiful cities in the country. Our first stop was in Struga, where the Black Drim River begins and we got to appreciate the riverbank and Poet's Street.
Next, we visited two churches which were full of interesting frescoes: St. Sophia's Cathedral, built in 1037-1056 and St. Bogorodica Perivlepta, built in 1259. But easily the most impressive and iconic church for Ohrid is St. Joan Kaneo, which we had the great pleasure of visiting after our tour.
Finally, after all the sightseeing we returned to our hotel for the night. It was certainly a full day and afterward, all I wanted to do was rest and relax for the following day's adventures!
Day 16. Sarande (Albania)
Today was another exciting day on our Albanian adventure! After a delicious breakfast, we departed for Gjirokastra, known as the "Museum City," and made a stop at the mystical "Blue Eye" spring along the way. What a sight! Underground springs create an unusual atmosphere here, rivalling the charm of the famous city that awaits us! In Gjirokastra, we processed through the stunning architecture featuring dwellings with the shape of medieval towers. We also made time to explore the historic castle and the Museum of Weapons.
After so much sightseeing, it was time to make our way to Saranda, the birthplace of the monumental former dictator, Enver Hoxha. As if the day hadn't been exciting enough, Saranda rewarded us with a view of the Drino River and the Lekurse Castle. We spent the night here, admiring the beauty and rich history of the city center. We even made time for some souvenir shopping to remember our incredible journey. I'm already looking forward to tomorrow's new adventure!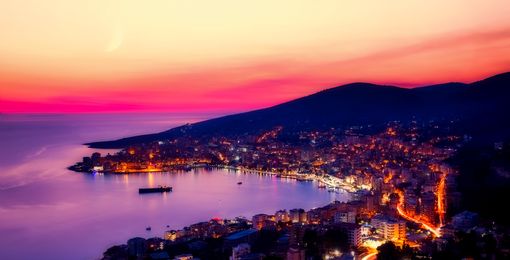 Day 17. Corfu (Greece)
Today is Day 17 of our adventure and we're heading onto a new destination: Corfu, Greece! Before departing from our last destination in Albania, we had a hearty breakfast to get us energized for the journey. Our tour guide entertained us with intriguing stories from the past as we drove alongside the stunning countryside on our way to Butrint. This city was voted as a UNESCO World Heritage Site, and we were mesmerized as we discovered its long and fascinating ancient history. After learning about its past, we continued towards the Qafe Bote border crossing, where we changed from the Albanian to the Greek Time Zone.
Once in Greece, our next stop was the city of Igoumenitsa and with that, our journey to Corfu began! Our last leg of the trip was aboard the ferry which transported us to this amazing location. On arrival, we checked into our hotel and ended the day with a well-deserved rest so we could explore the beautiful island of Corfu the next day.
Day 18. Delphi (Greece)
The 18th day of our journey took us to Delphi in Greece. We began our day with a wonderful breakfast, preparing us for a half-day sightseeing of the best of Corfu. Our first stop was at the Achilleion Palace, located on a hill past the traditional Corfu village of Gastouri. This stunning palace was originally built for the Empress Elisabeth, and Emperor William II of Austria purchased it after her death. On our journey to Paleokastritsa, on the west coast, we stopped to admire the stunning landscapes of Corfu. As we passed through Perama we were also able to glimpse Pontikonisi Island, and even further inland, the charming Pelekas Village, before continuing with a ferry to Igoumenitsa. From there, it was a short drive to our final destination, Delphi. Upon arrival, we checked into the hotel tired, but more than satisfied with our day's visit!
Day 19. Delphi (Greece)
Today was an exciting day as we awoke in Delphi, Greece and excitedly prepared ourselves to explore this magnificent town. A UNESCO World Heritage Site, Delphi houses the monument of the Argive Kings, the treasury of the Athenians, the Athenian Stoa, the Polygonal Wall, the monument of Platea and the Temple of Apollo, which is renowned for its oracle.
Following this, we headed to the Delphi Museum and were simply amazed at the range of exhibits on display. From the frieze of the Treasury of the Sifnians, the Naxian Sphinx, the Statue of Antinoos and the metopes of the Athenian Treasury, the most impressive of all was the bronze Charioteer of Delphi. We viewed the Sphinx of Naxos, we never wanted to leave!
After we finally had to tear ourselves away, we visited Athena Pronaia Sanctuary which is an incredibly beautiful and photogenic spot, with many beautiful sights to be seen. Eventually the day drew to a close and we returned to our hotel for an overnight stay, exhausted but pleased with all that we had seen.
Day 20. Athens (Greece)
Today was a truly breathtaking day in the beautiful city of Athens. After a delicious breakfast, we embarked on our transfer from Delphi to Athens, known as the center of the ancient world and home to some of the most historically significant sites that have been immortalized for centuries. Upon checking into our central hotel, we began our tour of Athens, exploring the city and its rich history that has remained since the days of antiquity.
We visited the Acropolis, one of the most iconic historical sites in the world, boasting the iconic Pantheon, the National Gardens, and the Temple of Olympian Zeus. We also had the opportunity to witness the renowned changing of the guard ceremony held in Syntagma Square, the site of the Greek Parliament.
The day was rounded off with a delectable dinner of traditional Greek cuisine, and a shot of ouzo to sip and enjoy while reflecting on a wonderful day in Athens, the ancient and modern city where Western Civilization started centuries ago.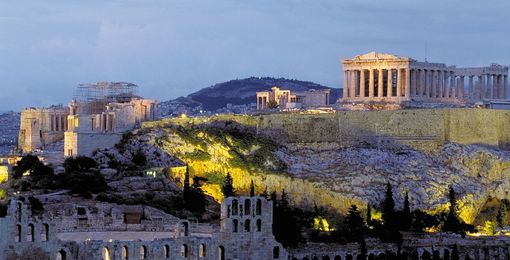 Day 21. Athens (Greece)
Today is day 21 of our incredible journey in Athens, Greece. After a hearty and delicious breakfast, we had a few hours of free time before our transfer to the airport for our departure. As we said our goodbyes to our wonderful tour guide and the amazing people in our group, we once again realized that such a journey would not have been possible without them, and were filled with gratitude for the incredible experiences we had and the beautiful places we visited.
Leaving Greece was the hard part and we truly felt like our adventure in this gorgeous country had come to an end; it felt strange to know our tour was over and that we were finally going home. Reflecting on the two weeks we had spent here, there was a part of us that dreaded leaving and another that was looking forward to going home. Our suitcases were heavier with memories and souvenirs as we got ready to board the plane back home. Until next time!
What's included in the tour
Our 19-night trip package includes 3-star hotel stays and 25 meals during the whole journey.
Breakfast, lunch and dinner is all taken care of! As well as a modern, air-conditioned vehicle being at your disposal throughout the tour.
To make your journey more comfortable and convenient, we also provide you with arrival and departure transfers, as well as a tour director to guide you along the way.
Some exciting activities are also included in this package, including a boat ride in both the Perast lake and Lake Bled.
You can also expect entrance fees to some of the most amazing sights, such as the Plitvice Lakes and the Split Cathedral, as well as ferry boats in Greece.
Of course, all of these come to you with no hidden fees or taxes. So no matter what your travel style is, you can be sure to find something to suit you!
What's not included
When considering a trip, there are some key items to remember – like making sure to book a flight! Unfortunately, flights are not included in your trip package.
Neither are meals as specified within your itinerary. And if you'd like a fancy drink, you'll have to pick up the tab because beverages are not included either.
If you'd like to add in an extra excursion, that is at your own expense as well. Lastly, you can opt to add in travel insurance, but it is not mandatory.
Additionally, it is always nice to tip your driver or guide and that is up to your own discretion. Lastly, don't forget to bring spending money for any items of a personal nature.
Important Information about the multi day Greece tour package
Cancellation terms
Hey everyone, we're here to chat about cancellation terms. Planning your next getaway or special event can be a time-consuming endeavor and things don't always work out the way you'd hoped. That's why we want to make it easy for you to know what to expect should you need to cancel with us. We have three options: if you must cancel up to 30 days prior to your arrival, we'll refund 70% of the cost of your booking; if you must cancel 14 days prior to your arrival, you'll be refunded 30%; and if you're canceling less than 14 days prior to your arrival – sorry, no refund. Regardless of why you may need to cancel, we hope this information makes it a little easier!
Down payment or Booking amount
If you're considering booking a tour with us, you might be wondering whether you need to pay the full amount of the tour upfront. The answer is, it depends. The travel expert will decide the amount of prepayment for your tour and it won't usually exceed 50% of the full price of the tour. If you find it difficult to make the payment, don't worry- just get in touch with us and we'll be more than happy to help you find a suitable solution. We want to make sure that booking your tour is as hassle-free and enjoyable as the actual trip itself!
How to book a trip
Booking a trip has never been easier! Simply choose your dream dates, click the "Reserve" button, and you'll be on your way! The best part? You'll be redirected to a page with the secure, fast payment options of either credit card, Apple Pay, or Google Pay. Furthermore, many of the tours offer what is called "instant booking", where you'll be able to get your confirmation almost immediately.
For other tours, you can still reserve your spot in the group by submitting your prepayment, and your booking will be approved by the travel expert within 24 hours – and of course if your booking gets rejected, you'll be refunded that same amount instantly. However, if you ever have any questions prior to booking, you can always contact the tour organizer directly and they will be more than happy to help!
Conclusion – Greece Multi Day Tours
Greece Multiday tours are an excellent way to explore the rich variety of the country's culture and nature while also visiting many of its historic sites. With guided tours tailored to your interests, you'll have the opportunity to visit some of the most iconic places in Greece and get a unique insight into the country's beautiful past. So, if you're looking for a unique and memorable travel experience, why not explore Greece through a multi-day tour? You won't regret it!